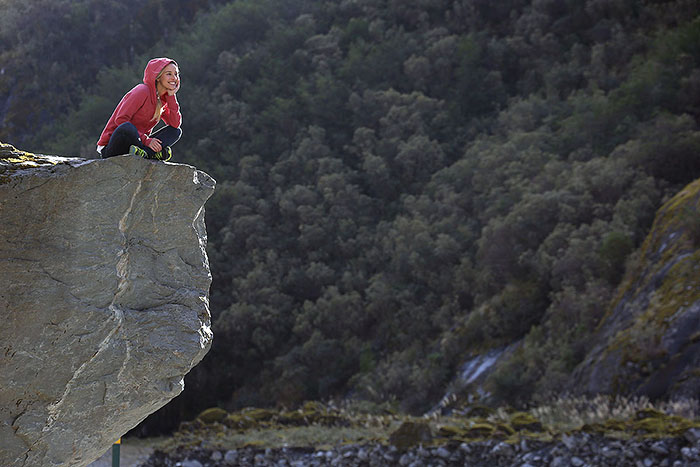 It was really cool to wake up in New Zealand to a beautiful sunny day overlooking the lake and snow capped mountains in the small ski town of Queenstown. Our B&B was perfectly situated only a few blocks from where we picked up our Toyota Hiace camper van. As far as renting a vehicle, it was definitely the best $35/ day I have ever spent. It came complete with a fridge, fold down bed, kitchen table, lots of storage space, bedding, towels, dishes, stove, you name it. Additionally, for only $116 NZD for 15 days we rented a GPS and a electric heater. Having a GPS is a God send, and given that it was so dam cold, the heater was well worth it. Josi and I have always talked about possibly getting a 4×4 camper van so I was stoked to have the opportunity to see what it was all about for two whole weeks. At some point we will be getting one for sure!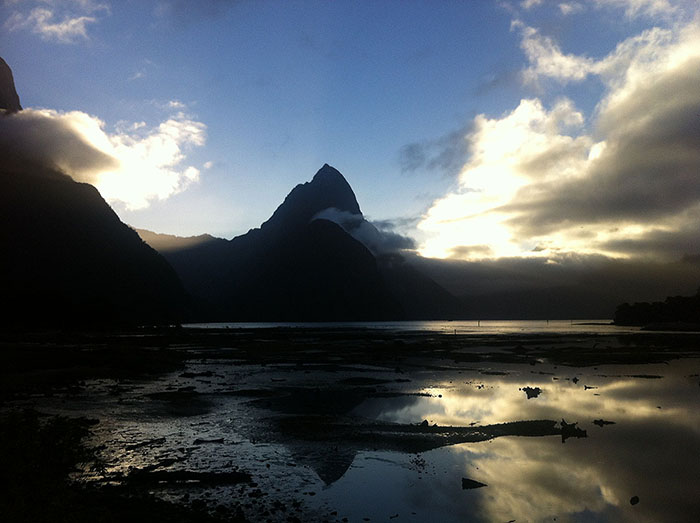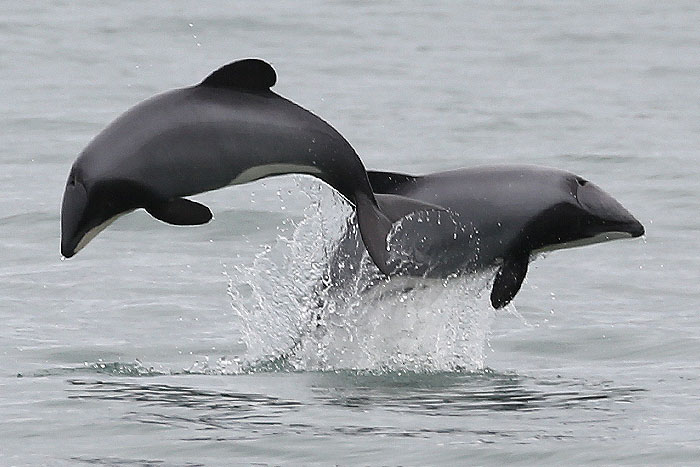 We had been told to expect some chilly weather in New Zealand as we were running into their fall so it shouldn't have been such a surprise to us that it was so dam cold. On our first day Josi bought a warm puffy jacket and wool mitts, and I bought a few pair of wool socks, a merino wool sweater and a toque. For our international friends reading this blog, if you don't know what a toque is, it's the proper name for a wool beanie. Warm clothes all on we were ready to tackle driving on the wrong side of the road in what's sure to be another epic adventure.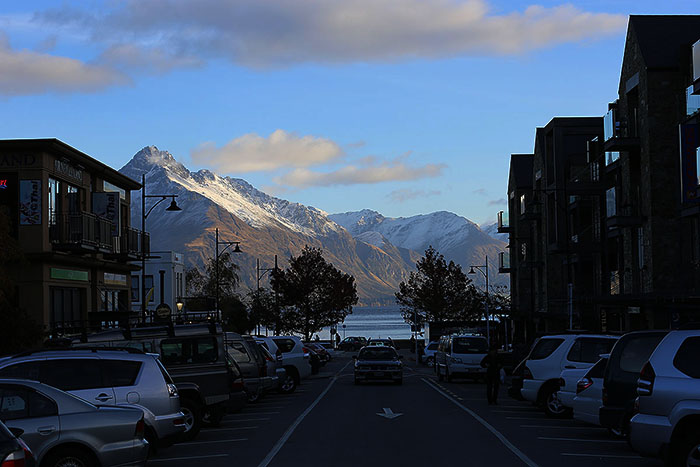 Our first stop was Queenstown which is a super cute little ski town with lots of shops catering to those who didn't dress appropriately which came in super handy. We checked out the shops, had a few great meals, but didn't get to snowboard as it was too early in the season.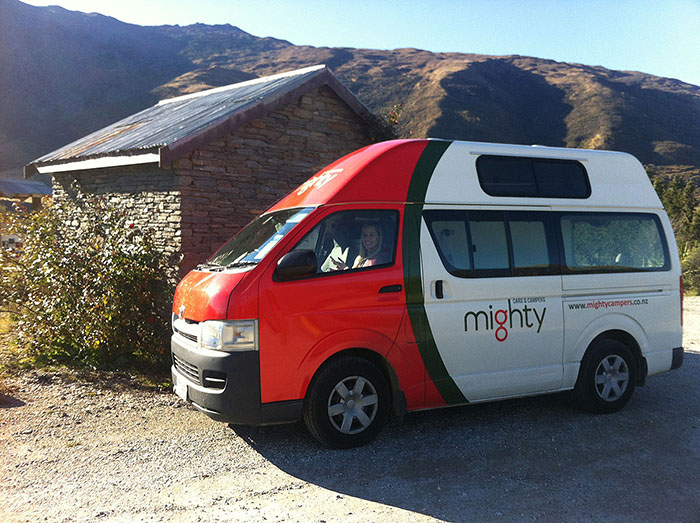 The South Island of New Zealand is the perfect place to practice driving on the right side of the road because there isn't anyone on the highways this time of year. We started by driving south to Milford Sound which was a great drive. Towering mountains, lots and lots of sheep, and to my surprise, lots of deer farming. And not small dear like I saw growing up on Vancouver Island, but huge big ones that look more like small elks. It was really cool to see. The funny thing with the deer is that even though they were raised on farms, they still act exactly like wild deer. When you drive by, the entire heard of over a hundred will all freeze and look at you. If you stop on the side of the road, they will all run. I liked seeing them, and at the same time I kept wishing I was seeing them in the wild rather than fenced up.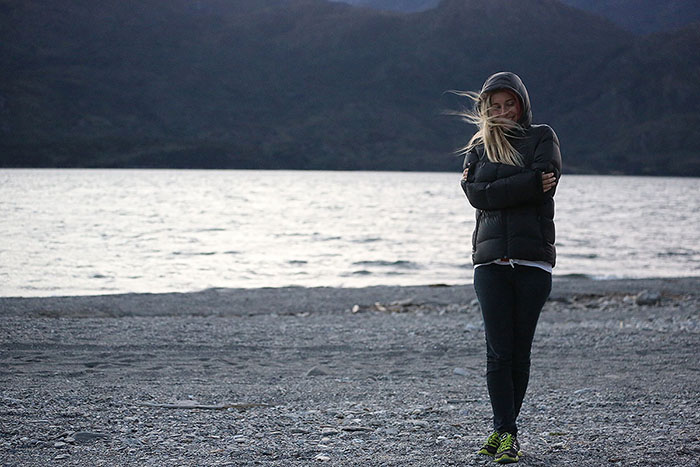 Living in the van was super cool, and after a while you long for a nice bouncy bed with a warm toilet in the next room. We had a chemical toilet, but we chose to not use it, preferring the bushes when driving and at the camp sites at night. It seemed a better option to cleaning it when we were finished. For places to park, you can either stay in camp sites for $6/ person a night, or in a motor park which means showers, kitchen facilities and most importantly, power. Power = Heater Works. We camped without power a few times, but for the most part we opted for the warmth.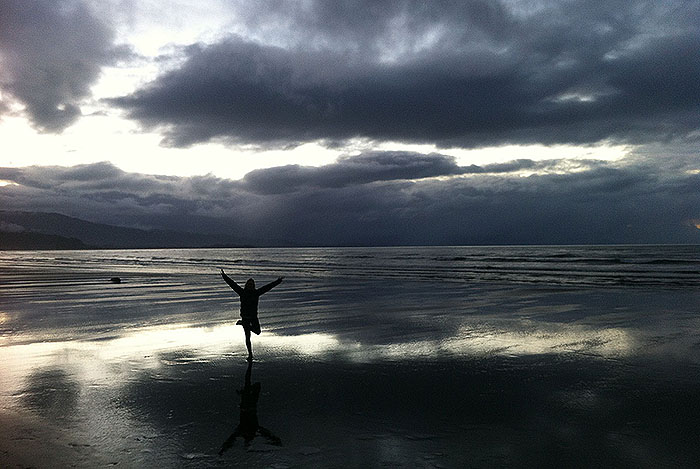 From what I have seen thus far, New Zealand is like a mix of small town British Columbia combined with the East Cost of Canada. The people all dress very casual, their cars are practical and everyone seems like good and friendly small town folks.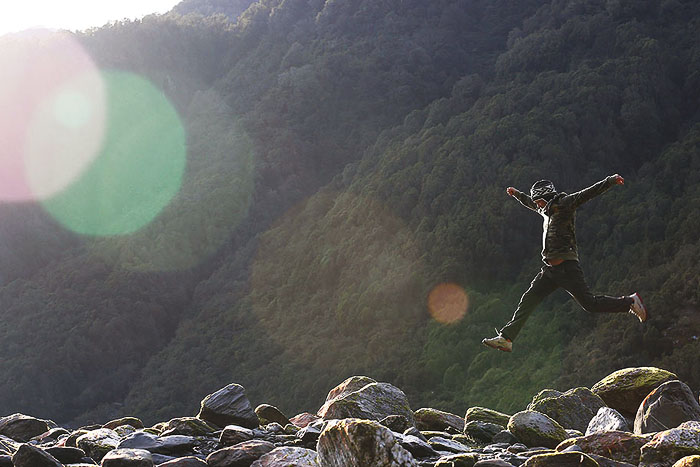 When we drove up to the top of the south island we chose to follow the coast highway along the West Coast. There are lots of cool things to see along the way, including glaciers, walks and twisty roads that wind along steep cliffs over looking the ocean. There wasn't much in the way of swell coming through so we didn't do any surfing. Once we got to the northern part of the South Island the weather had turned on us and it was cold and wet so rather than tour around to wineries and such, we chose to book our ferry to the North Island a few days early in hopes of finding some great fly fishing.