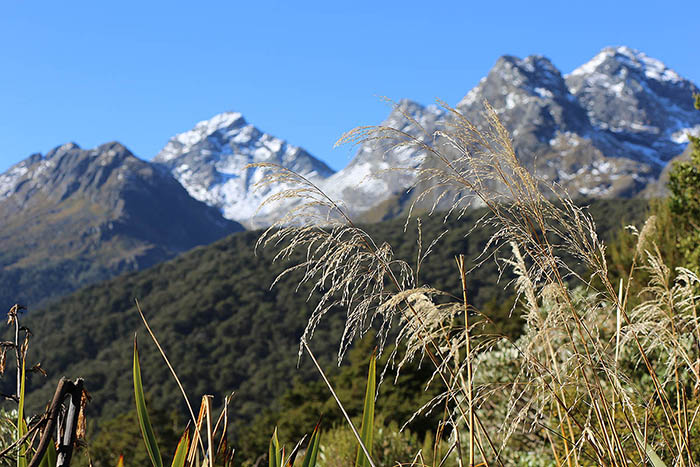 Leaving Australia early in the morning, it didn't even occur to us to check our flight status and it's only when we made it to the airport that we were informed that our flight was delayed because of the heavy fog in Christchurch. At that point, they weren't even sure if we could fly at all as they indicated that the flight was delayed with no real estimated departure time. Noel and I just kicked back for a while at the airport drinking some overpriced coffee until they announced that we would finally fly around mid day meaning that we would most likely miss our connection flight to Queenstown. Not to worry they said, someone would have a plan once we made it to Christchurch. The plan was to fly us from Christchurch to Invercargill which is the most southern town in New Zealand. From there they put us in a van and drove us for 3 hours to Queenstown. What a journey! When we finally made it to our B&B that night, our heads were still spinning.
After being in tropical places for the last 5 months, waking up in Queenstown was like stepping into an industrial freezer, which we did in Australia when we visited our friend Andrew's refrigerated storage business. When Andrew invited Noel and I to take a tour of his massive refrigerated installations, I only took one step inside before I decided to turn around to wait outside until they returned. My toes instantly curled into a ball and my feet were cramped. That's about how I felt when I woke up that morning in Queenstown. I thought it was nice and romantic that we had a stove right next to the bed, but it turns out to be an absolute necessity, rather than a mood setter. A funny thing that we noticed is that most houses here in New Zealand are not insulated the way houses are in Canada and most of them don't have central heating systems. Suddenly, wearing pants, socks and shoes became a necessity. I even purchased a puffy jacket & gloves. Luckily I asked Orb to send me a toque with my last shipment of clothes which has come in super handy.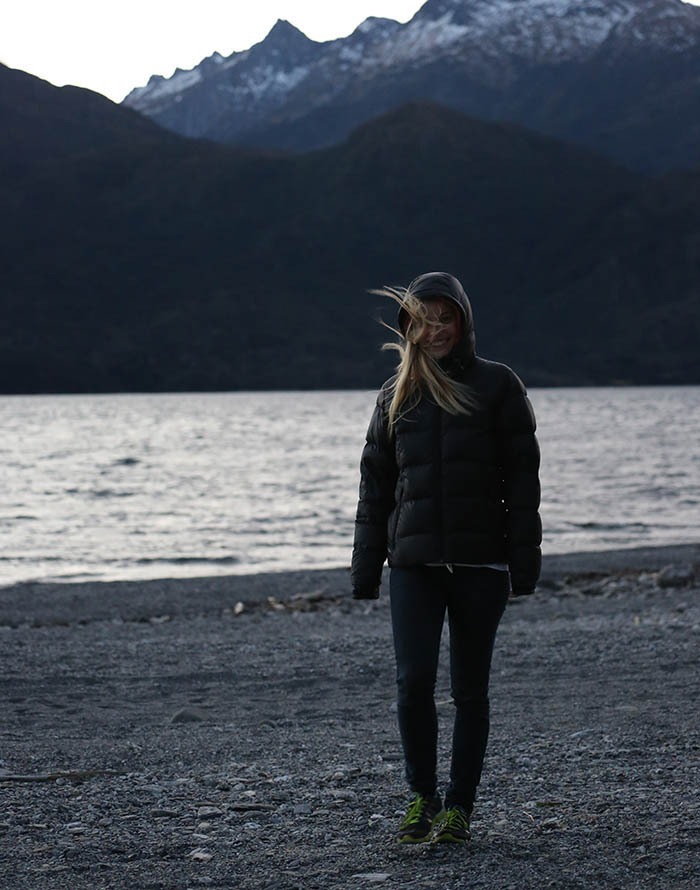 Queenstown is a gorgeous little ski town right on a lake and surrounded by stunning mountains. The ski season hasn't started yet, but you can tell that this little town becomes quite busy during peak season. I would love to return in the Winter time to snowboard and see how it compares to Whistler.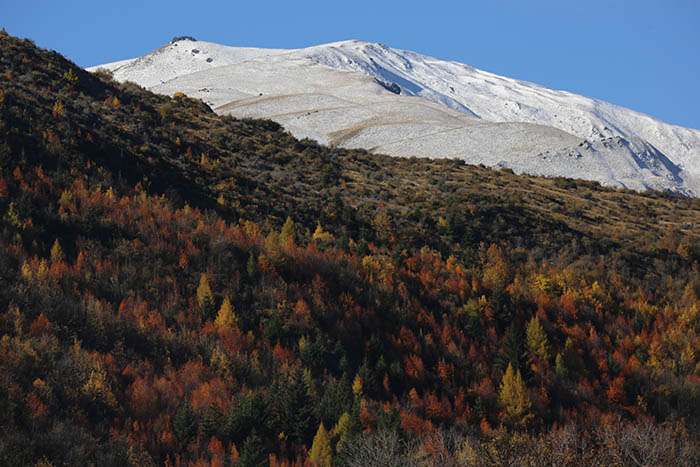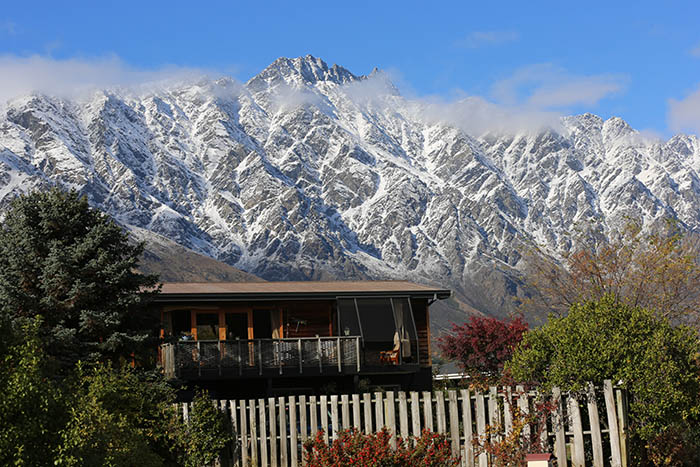 Picking up our van from the rental place was fast and easy and for about $35/day, we got this sweet camperized van that has everything you need for a great road trip. It comes with a mini fridge, a sink, a mini gas stove, dish ware, cookware, a double bed, bedding, nice little benches to hang out and a kitchen table that folds down to unveil a map on the wall to help you plan your route. The only extra things that we requested were a GPS and a mini heater since I am always cold! We loaded up our two suitcases and our surfboard bag and off we went exploring.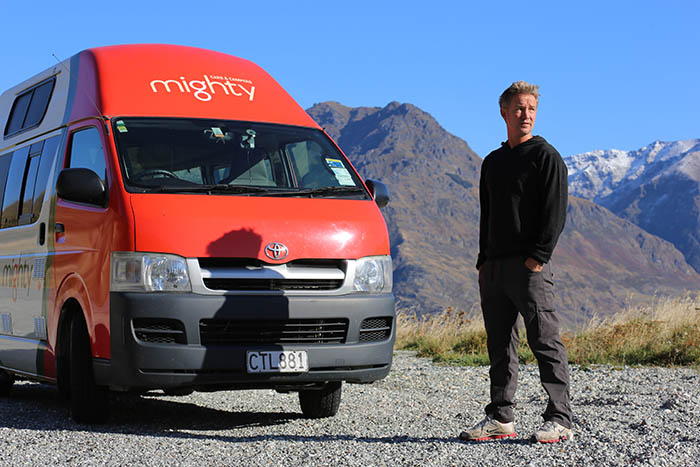 Not too far from Queenstown, there is a super cute old mining town called Arrowtown that we stopped by for a nice lunch. The next day we headed out toward Milford Sound, making it as far as Te Anau where we spent a chilly night sleeping in the van. Even the little heater didn't quite keep us warm that night. The next day we drove from Te Anau to Milford Sound which to me is the most stunning drive on the South Island. The sun started to shine amplifying the Fall colours and making for great photos along the way. We stopped at the Divide to hike part of the Routeburn Track leading us to a great view point of the Valley. I would have loved to do the whole track which takes about 3-4 days, but unfortunately it was really cold and we didn't have the necessary camping gear for such conditions. I really don't like being cold!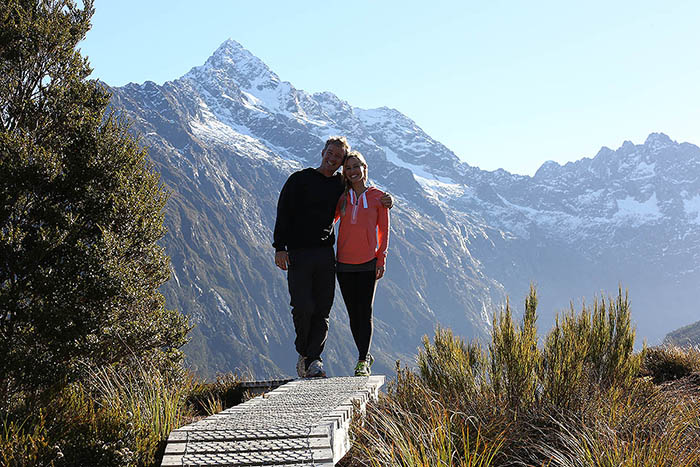 Not to far past the Divide, we came to a long one way tunnel that goes under a huge mountain. When the light went green we drove into this cold rocky hole that's blasted through the mountain. I was a bit scared at first because instead of going straight, it winds and turns left and right. I was wondering when we would finally see the light at the end of the tunnel! A few minutes later we came out on the other side and witnessed even more amazing views all the way to Milford Sound. There is something hard to describe about being in the mountains where the sun filters it's way in a multitude of layers as it shines through the fog and bounces off the sides of the mountains creating this mysterious and magnificent scenery.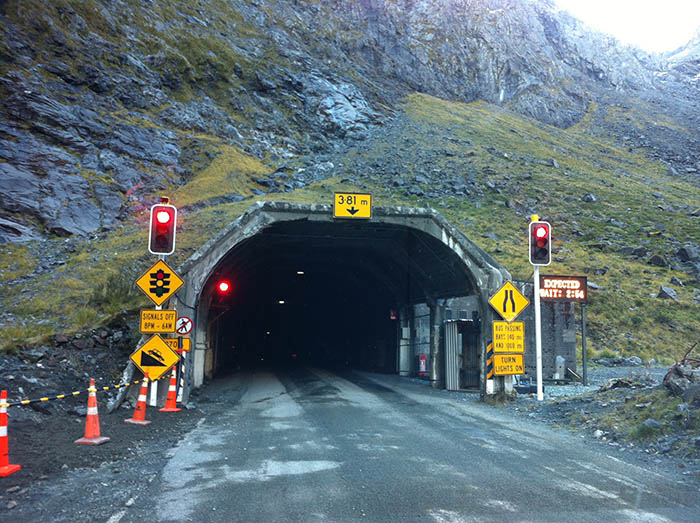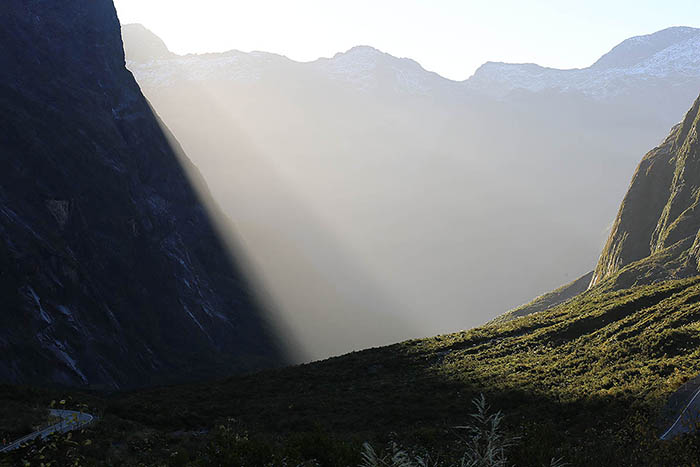 The only down side about going all the way to Milford Sound is that you have to back track all the way to Queenstown in order to go North along the coastal highway along the West Coast of Southern New Zealand.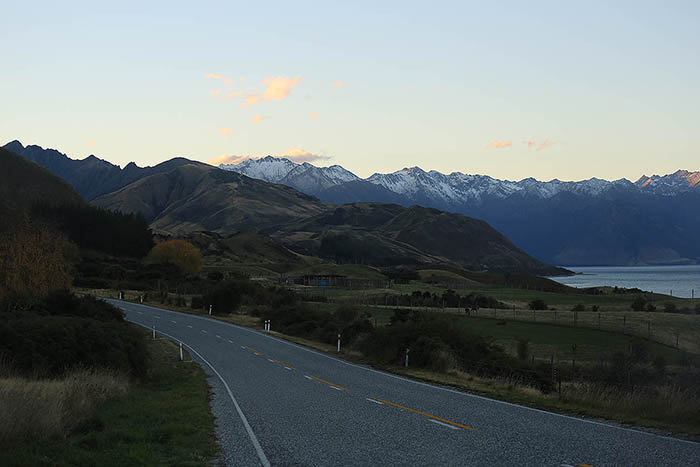 Snacks, coffee and singing should entertain us for a while!