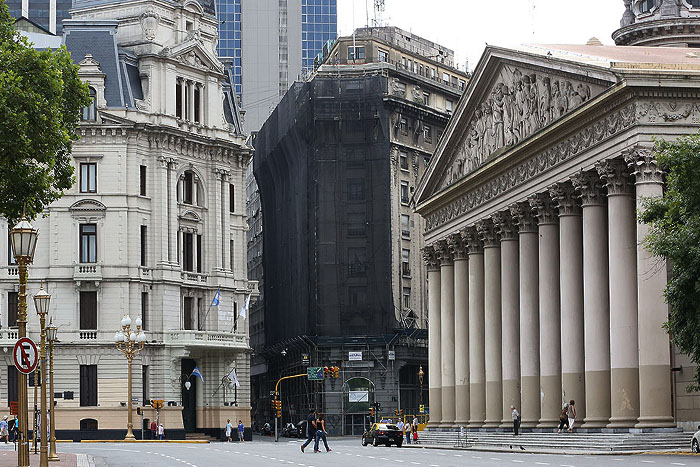 Even though I was excited to be going to Argentina, I knew that I was going to miss the laid back and healthy lifestyle that we had in Costa Rica. There is something very cool about being able to wake up and go for a surf in tropical warm water every day and eating unlimited fresh fruits and seafood for next to nothing. But it wouldn't be much of an adventure if we just stayed in Costa for six and a half months would it? Having never been to Argentina I was exited to see what fun and cool things we would get up to.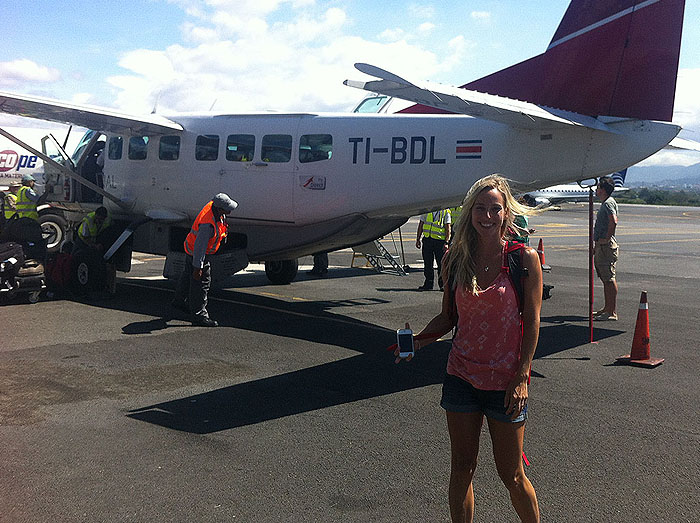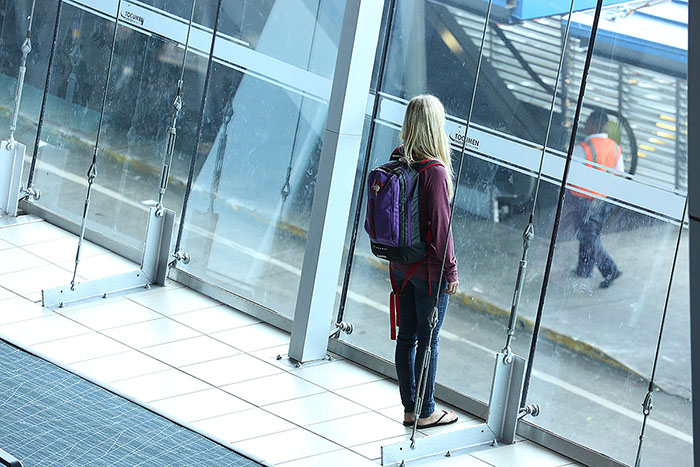 Getting from Mal Pais to Buenos Aries was an adventure in itself. We started in a small twin prop from Tambor to San Jose where we stayed the night before departing early the next morning to Panama City. Our Panama to Costa and back leg of our adventures wasn't a part of our around the world ticket so we weren't flying business class. Luckily I'm always nice (and Josi is even nicer) when checking in and this time it paid in full as we got a free upgrade to first class.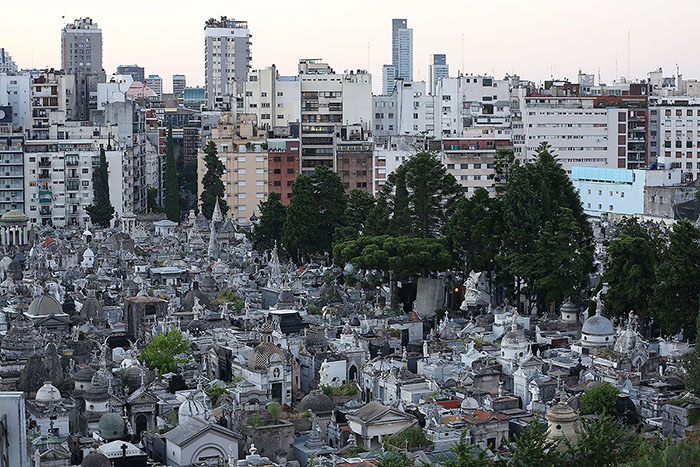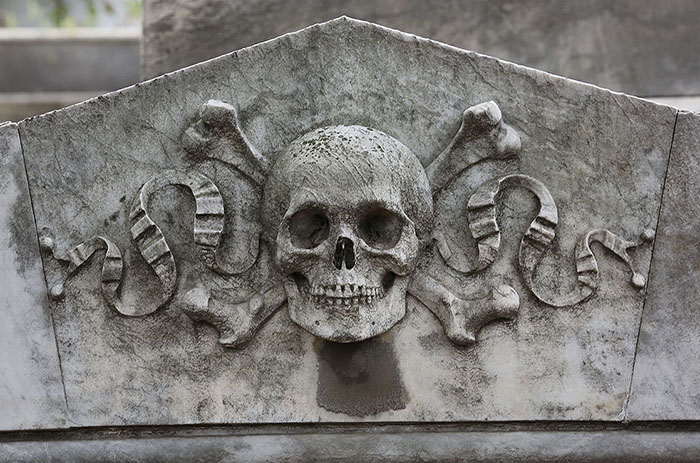 Josi found us a great hotel/apartment in Recoletta right beside the old graveyard. I'm not a fan of grave yards, but this one is over the top with huge statues, cool carvings and it has a real tourist draw. Our apartment was on the top floor, had a full kitchen (that we never used), a huge patio, great views and a really comfortable bed. When we go back we will either stay in Recoletta again, or we will stay in Palermo Soho which is a little more out of the way, but is a lot hipper and a less touristy part of town.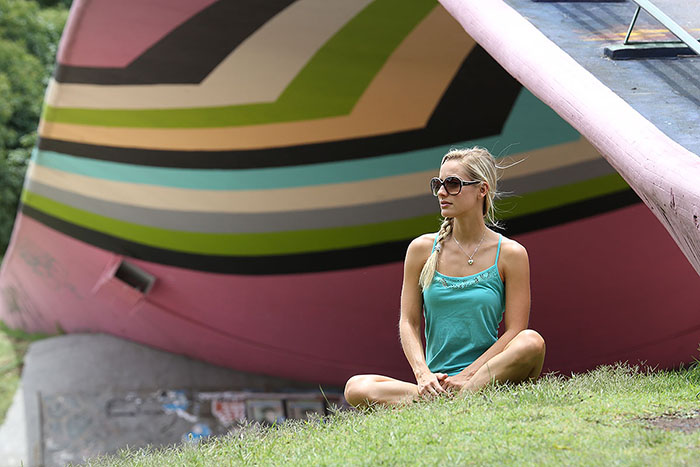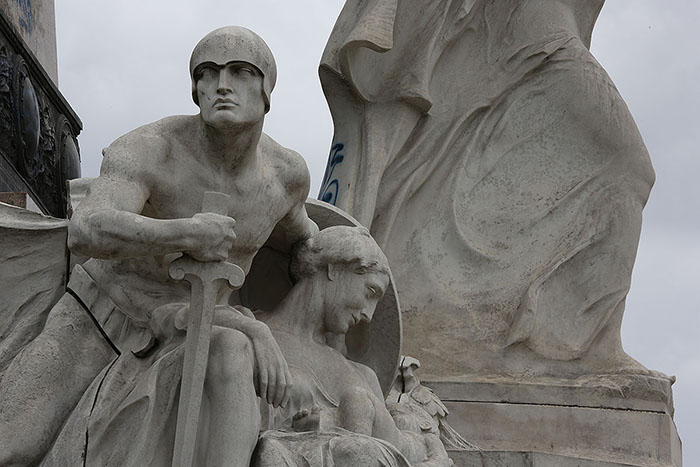 Buenos Aries is a city for lovers. There always seemed to be a warm breeze to cool the hot summer sun as it's soft light fell onto couples making out on park benches. The people are friendly and often comical when talking to them on the streets or in their shops. From what I can tell Argentinians have a real pride in who they are and in no way seem threatening or menacing like many of the other Latin American countries that I have been to. The one thing that I don't like so much is that most of them love to smoke cigarettes. We felt very safe in Buenos Aires, but I'm guessing that there is a darker side that we thankfully haven't seen. Once while having a coffee on a patio close to our hotel in an affluent area and another time while shopping in Palermo Soho people came up to me and told me to be careful with my camera as they were worried that someone might steal it from me. Everyone was so friendly and everything seems so safe that I wouldn't have believe it to be possible, but when looking up at the apartments all of the second floor units, and even many of the 5th floor units, have their balconies fully gated off so no one can get in. I wouldn't expect that anyone would choose to live in a cage, especially on the 5th floor, unless break in's were somewhat common.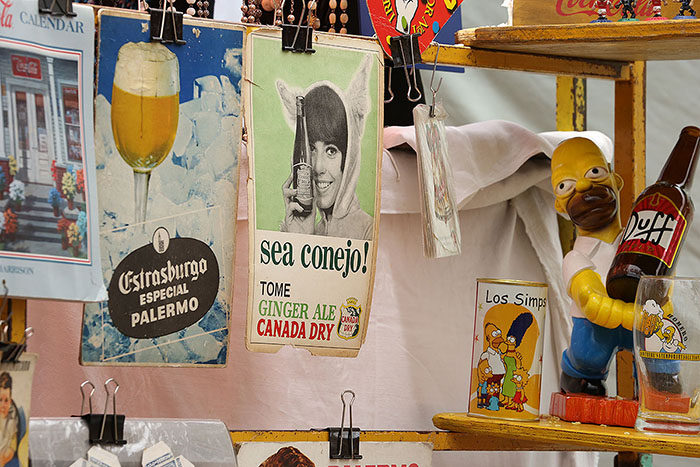 On the weekends there are several markets selling all sorts of cool hand made things, food, and junk. There are people playing music and dancing tango and lots of tourists and locals alike experiencing the beautiful summer days. We were hoping that all of the stories of really cheep leather shoes, clothes and restaurants were all true, but we have yet to discover any great deals. A nice pair of men's shoes costs about $160 and a main course for dinner goes for about $20. Not overly expensive, just not as cheep as it was a few years ago I guess.
I'm sure you could do it, but being a vegetarian or a vegan would be less than easy because they really love their meat. The food courts in the mall even have open grills where they cook huge steaks. I went full on meat for dinner one night and I felt full and a little funny for days. After a month in Costa Rica of eating seafood, and a lifetime of hardly eating red meat, it's a bit of a shock to the system. What I do love here is their Chimmy Churry sauce. Every restaurant has their own unique version of it and I put it on absolutely everything.
In my next blog post I will tell you about our 22 hour bus trip to Bariloche and all of our hiking and fishing adventures in Patagonia.