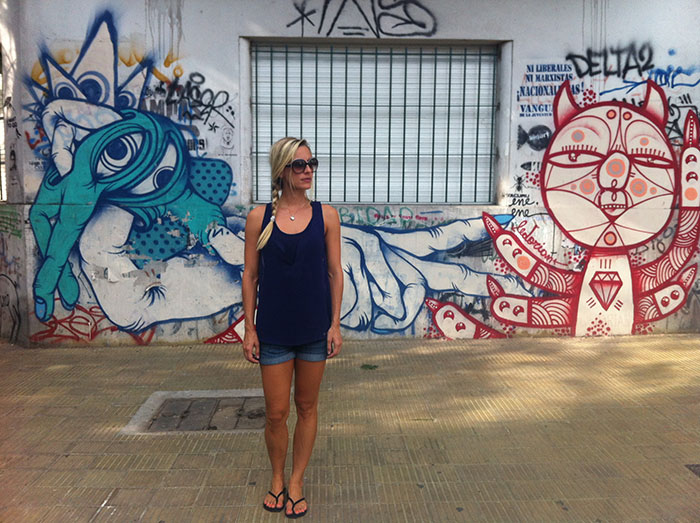 Buenos Aires is a beautiful city with so much to discover and filled with taxi drivers who love to give you a free tour (in spanish) as they drive you to your destination. It is fairly easy to navigate as it is divided in different neighbourhoods which are called Barrios and all quite different from one another. We've only spent four days touring around the city and it went by way too fast! Noel and I already agreed that it would be nice to come back to Buenos Aires for a few days at the end of our trek through Argentina before our departure for South Africa.
Overall, we will be spending 26 days in Argentina which sounds like a long time at first, but when you start listing all the amazing places to visit and when you look at the size of the country, you soon realize that a month will fly by in no time. In my opinion, it is best to stay a bit longer in each location to get a real feel for the vibe and fully experience the place, rather than packing in too many destinations. Plus it is nice to have a few days of down time when you are on the road for so long. Both Noel and I love to travel without a fully planned itinerary so we can stay longer if we love a place or move on to the next destination if we prefer. Being on the same page has made it very easy on us to travel together.
So here is what we've been up to over the last few days:
Shopping
The best shopping is found in a neighbourhood called Palermo Soho, about 10 minutes ($6CAD) away by cab from where we were staying in Recoleta. If you feel like checking it out, just ask your cab driver to drop you off at the corner of Armenia and Honduras and you will be in the heart of it. You can find several local designer shops offering classic and eclectic clothes, bags and shoes. The items that I have been on the hunt for are bikinis (as I love the sexy bottoms they sell in South America), bags of all sorts as well as bohemian style clothing. So far, all I purchased is this gorgeous salmon colour bikini and I plan on continuing my hunt when we come back from the mountains.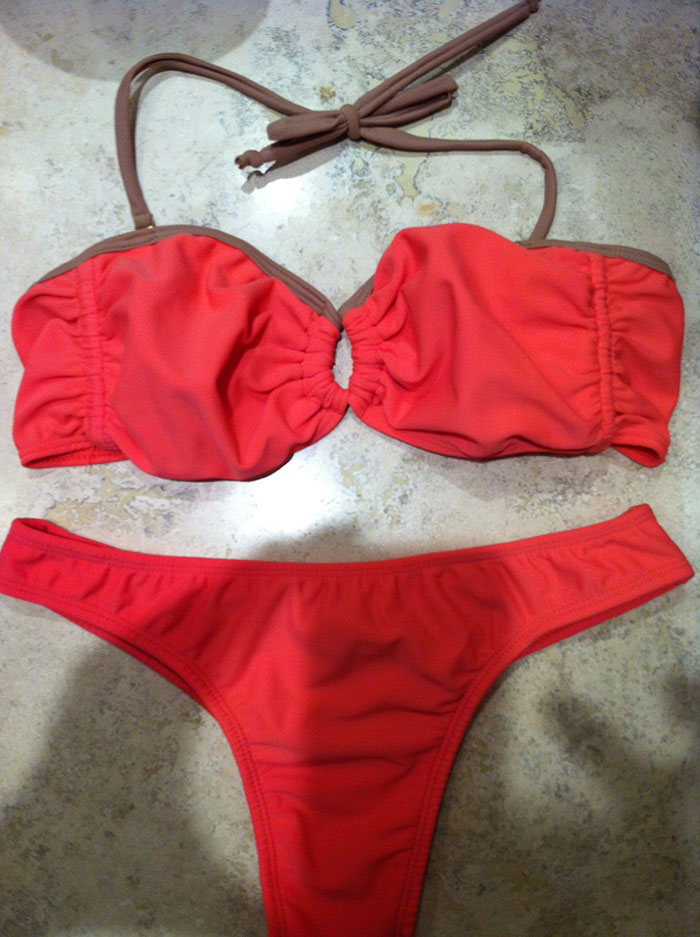 Another popular place to shop in Buenos Aires are the malls. They sure love their malls in Central and South America! Noel and I are not mall rats at all back home in Canada and we surprised ourselves spending way too much time in them so far on our trip. On top of the shopping experience, it is also a great place to cool down after walking the streets! The best mall is definitely the Recoleta Mall. Even though it's a bit pricy it has the best stores. At this time of the year all the stores are on sale and most of them are part of the tax free program. Basically, at the time of purchase they give you a form to bring to the airport along with your receipts in order to collect the 21% tax back. It makes it a bit more enticing to make purchases.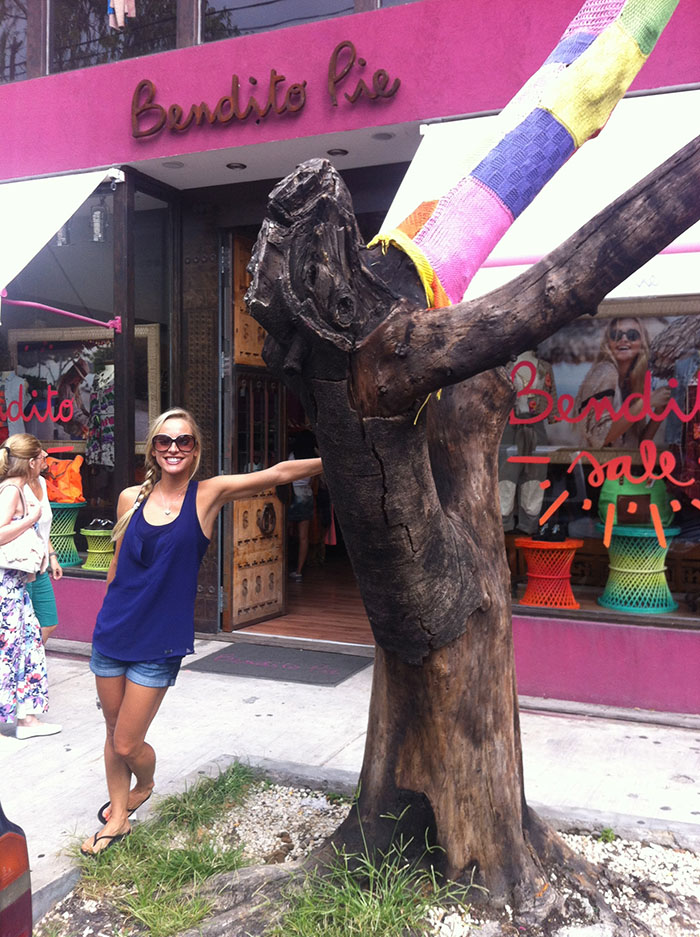 My hot husband shopping the sales!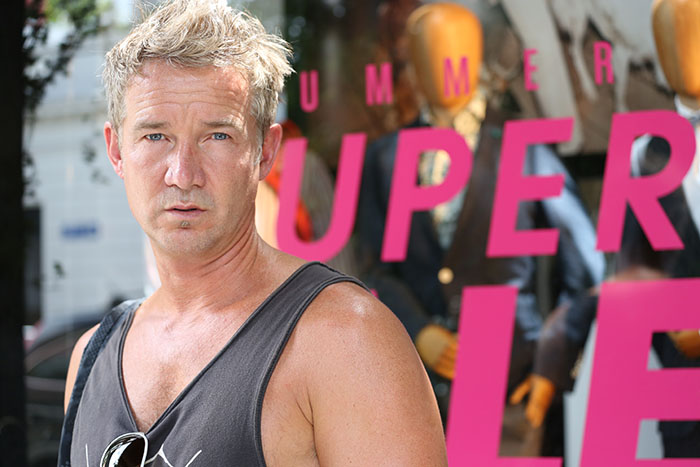 Churches
I've never been much of a church lover until a couple years ago when I went to visit L'Oratoire Saint-Joseph in Montreal with my parents. I love to look at the details of the architecture and the art and most of all I love the peaceful feeling you get from sitting down on these old wooden benches. On our tour of the city, we visited two smaller churches, one in Recoleta and one in Palermo. We also did a quick visit to the La Catedral Metropolitana, considered one of the most beautiful buildings in Buenos Aires. The Cathedral was fairly ordinary on the outside and reminded me more of a tribunal than a church, but is absolutely beautiful inside. I felt so inspired that I kneeled down to pray for safe travels for Noel and I (Noel snapped a photo).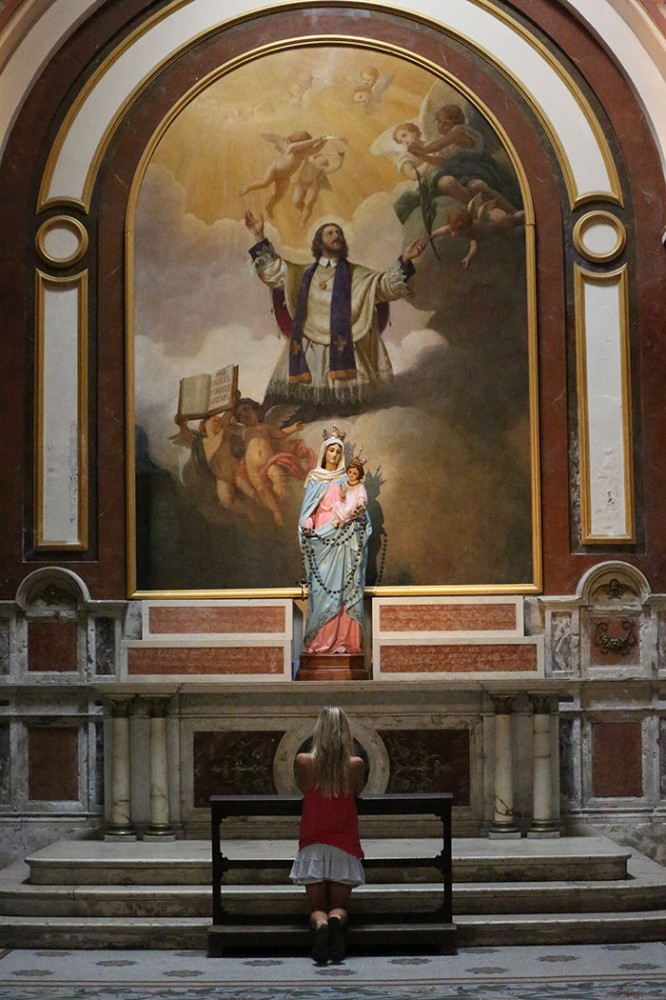 The Recoleta Cemetery
This is the first public cemetery of Buenos Aires and where people of all levels of the society have been resting in peace over the last couple of centuries. Noel and I went in for a self guided visit and it turned out to be a great opportunity to snap a few photos of the amazing graves that the families have put in place to celebrate the lives of their loved ones past. To be honest I got a bit overwhelmed in there and was happy to be on a self guided tour. It is truly impressive to see how much love went into building this beautiful sanctuary.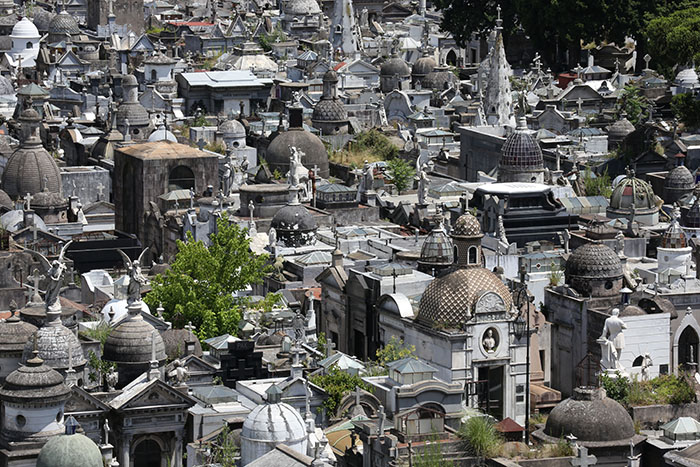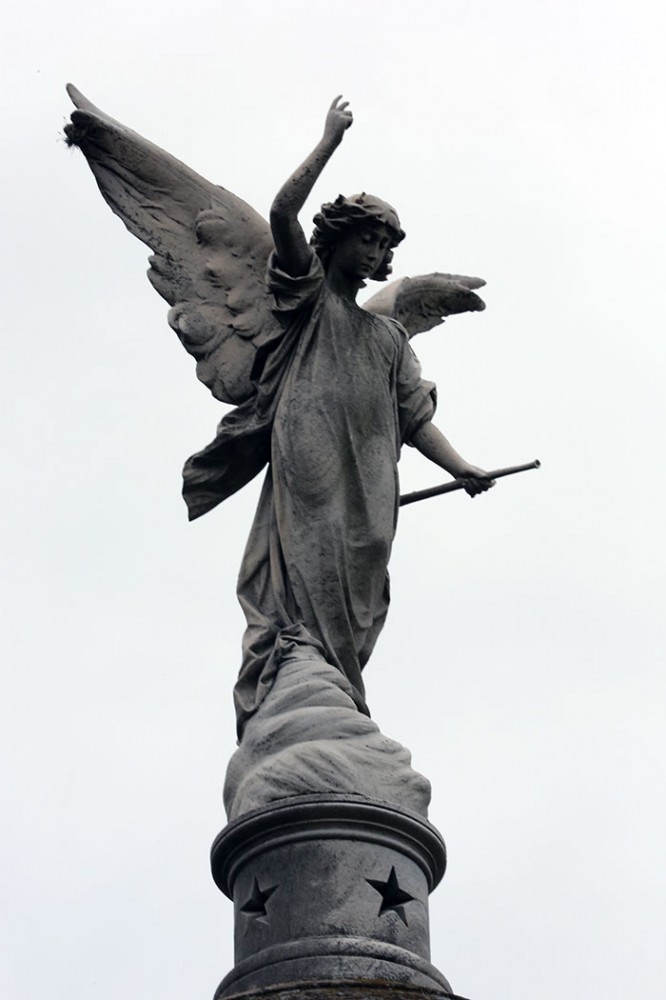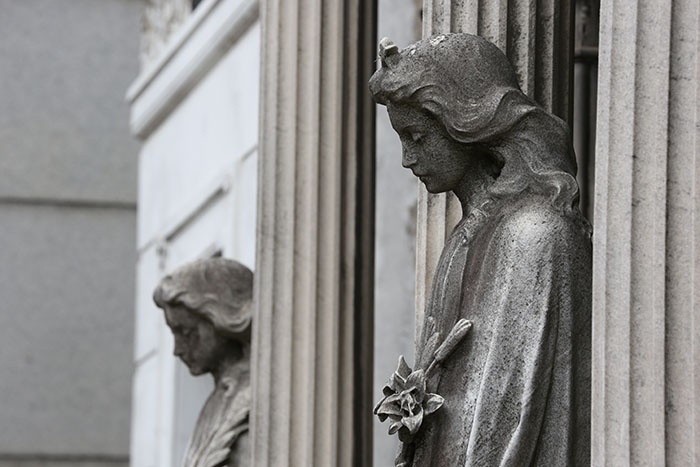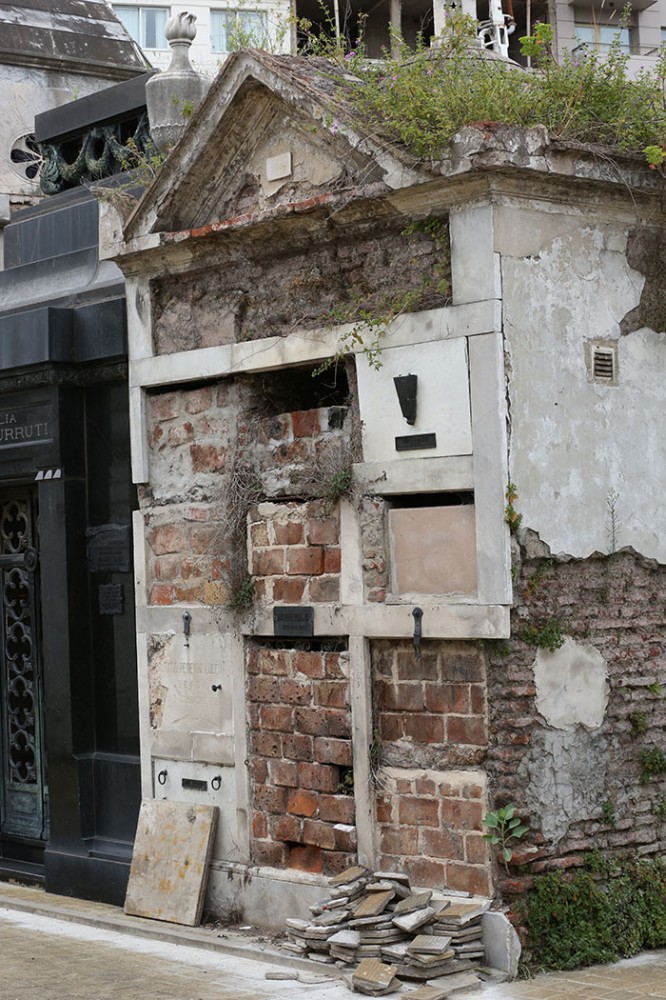 Palermo Park
On our second day in Buenos Aires, Noel and I felt like getting our sweat on to compensate for all the sweet treats we've been eating. There is no better way to discover a city than by going from run. We ran from Recoleta to Palermo and all around the park area and back. On that particular Sunday some of the roads were closed off and a ton of people were walking, running, roller blading and biking on the streets. Some people where sun tanning in the grass and It felt like being in a tropical Stanley Park. On the way back to our hotel, we walked through the botanical garden which is a must see. It is a peaceful place to enjoy a Sunday morning and cool down from a run.
Feria de San Telmo
Apparently every Sunday this fair takes place in Barrio San Telmo, bringing hundreds of merchants selling all sorts of stuff from antiques through jewellery, clothes, leather items, gadgets and food. Locals and tourists gather to walk up and down the street and experience this festive vibe. There is music and tango on the street and clearly everybody is having a great time.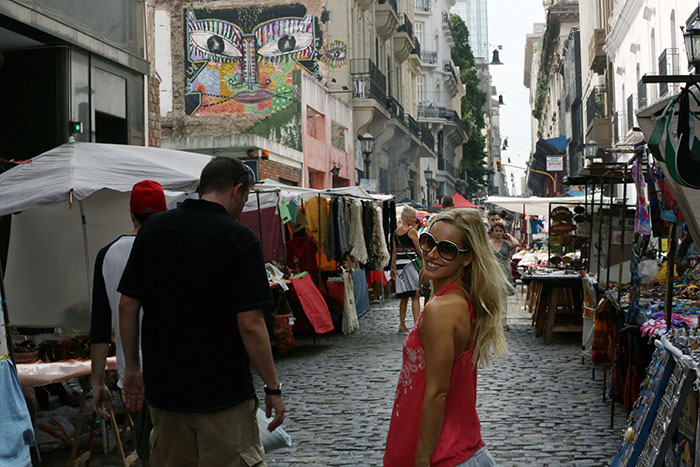 As I mentioned earlier, we are now on our way to Bariloche and then further down into Patagonia, returning to Buenos Aires toward the end of the month. One thing that I am looking forward to experiencing in Buenos Aires, if we manage to stay up past midnight, is the nightlife. I read online that most clubs open around 1:30am and stay open until 7am. Apparently it is vibrant with people who love to dance without taking themselves too seriously. That screams Noel and I ! Please let us know if you have any other suggestions of things we must see or most do.
View from our Balcony