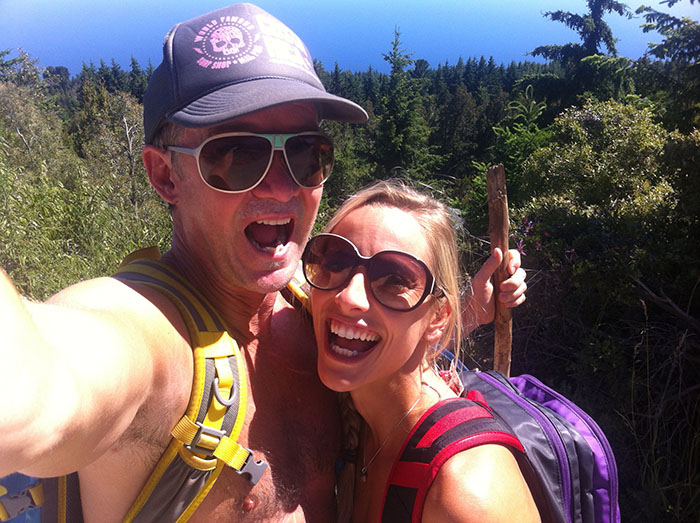 I always dreamed about going to Patagonia to experience the incredible mountain activities and witness the breathtaking views. Even the name is cool: Patagonia! It screams Adventure and Adventure it was.
As Noel mentioned in his previous post, our first stop after leaving Buenos Aires was Bariloche which we accessed by a 22h bus ride. Travelling in a bus for such a long period of time was a first for Noel and I. We had heard so much about the amazing experience of travelling by busses in Argentina that we had to give it a try. There are different classes of tickets that you can purchase and we had been told that a trip over night was best in a Tutto Letto seat which means a seat that fully reclines for a better sleep. Unfortunately for us, they were all booked so we went with the second best choice, a Cama seat, which means that your seat reclines to a 45 degree angle. Each tickets were 980 pesos which is more or less equivalent to CAD$200. It comes with a blanket, a mini pillow, snacks, breakfast, a hot dinner and wine. Not bad at all for a bus ride. We were also told that in the busy season, people reserve their seats a couple of months in advance, so if you are concerned about comfort, it's best to plan ahead.
Here were the highlights of our stay in Northern Patagonia:
Bariloche
Cerro Otto
The best way to get a panoramic view of the Nahuel Huapi lake is to hiked up to Cerro Otto, a view point accessible right from the town of San Carlos de Bariloche. We started our hike from km 1 (town marker) which made for a more gradual ascent over approximately 8 km. We snapped a ton of photos since the sky was without a cloud allowing you to get a full 360 degree view. We had a quick picnic at the top and started our descent using a super steep trail right underneath the gondola. If you want to save your feet for the many hikes you will want to do, I strongly recommend to come back the same way you came. The views you get from the trail are better anyway, but most of all you will still have a smile on at the end of the hike. It doesn't look that steep on the photo below, but believe me it was.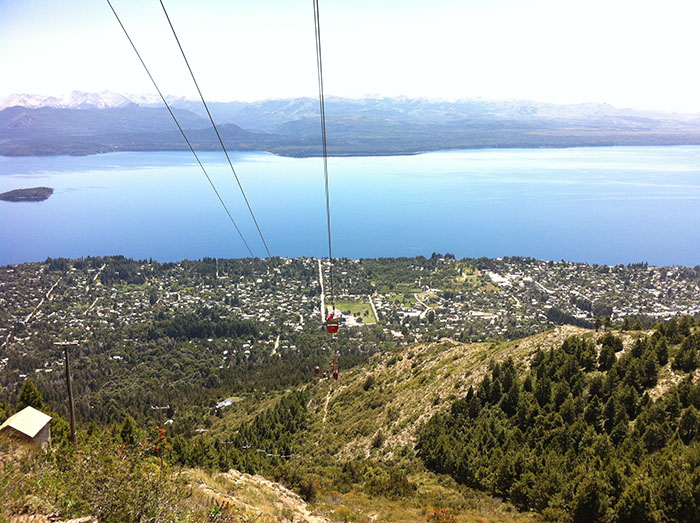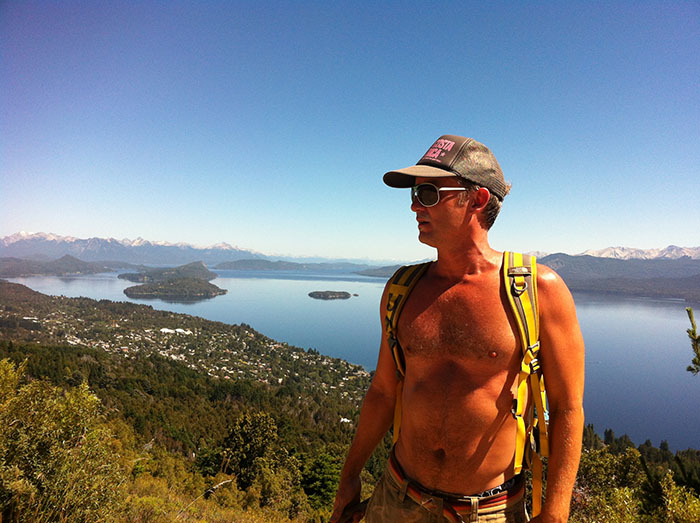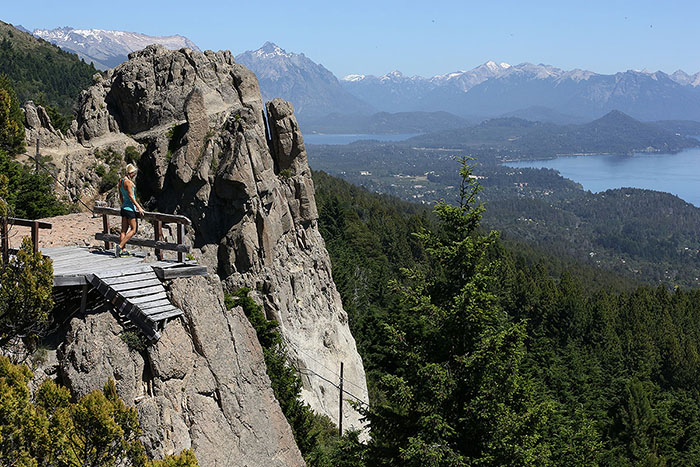 Cerro Catedral and Refugio Frey
Catedral ski hill is about 20km from Bariloche and is a cute little ski town with a bunch of super cheap restaurants at the bottom. The hike to Refugio Frey starts for the parking lot of the ski hill and goes up and around the side of the mountain giving you stunning views of lake Gutierrez. The path then climbs up a valley to a first refuge hut and until then it feels like the climb is pretty gradual and not exhausting. After you pass the first hut, the hike gets much steeper and more strenuous. It is so rewarding to finally reach Refugio Frey. The mountain refuge built in 1956 is nestled between the various rocky and pointy mountain peaks. If you are travelling with camping gear, definitely plan on staying up there for a night as you can access other hikes for the top. We had lunch by the little lake while watching the climbers scale amazing cliffs right in front of us before coming back down and completing our 20km journey.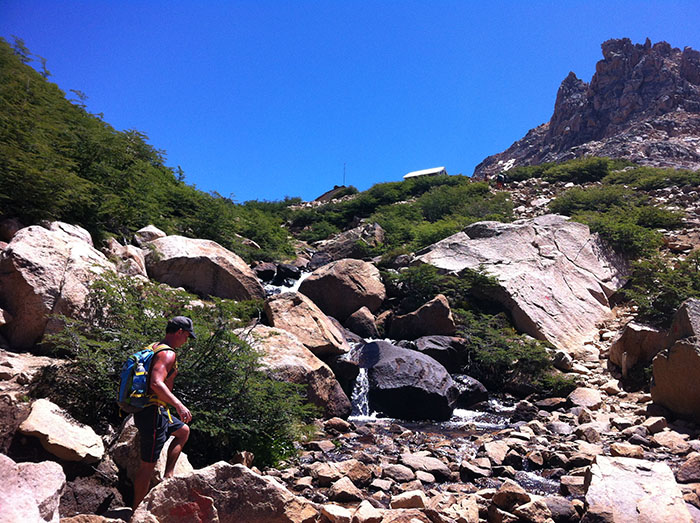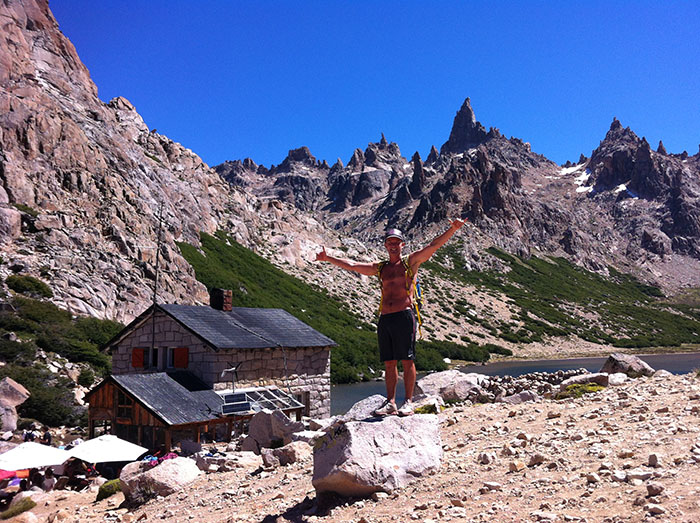 Playa Bonita
Playa Bonita is about 7km out of the town of San Carlos de Bariloche is a great place for a quick dip in the turquoise, glacier cold water. For anyone who spent some time in Whistler, I would say that it's about the same temperature as Green Lake, so it is best to dive in for a full refreshment and run back to shore before your toes freeze. Noel and I couldn't believe how packed this little beach gets around 4pm. You would think you are in Santa Monica as you try to find a spot to lay your towel.
Hotel Nido Del Condor
Once again we lucked out and got a great discount on 3 nights at this great hotel just outside of the busy part of San Carlos de Bariloche. To our surprise, we got a room that was bigger than our Vancouver apartment and had a kingsize bed overlooking the lake Nahuel Huapi. There is no need for a tv when you get such an amazing view! I have to admit, it was a bit fancy for our needs and at the same time It was great to come back from our hikes, shower up and lay in bed while watching the sail boats go by. I would highly recommend this place for honeymooners but make sure to shop online to get a discounted rate.
Here was the view from the bed: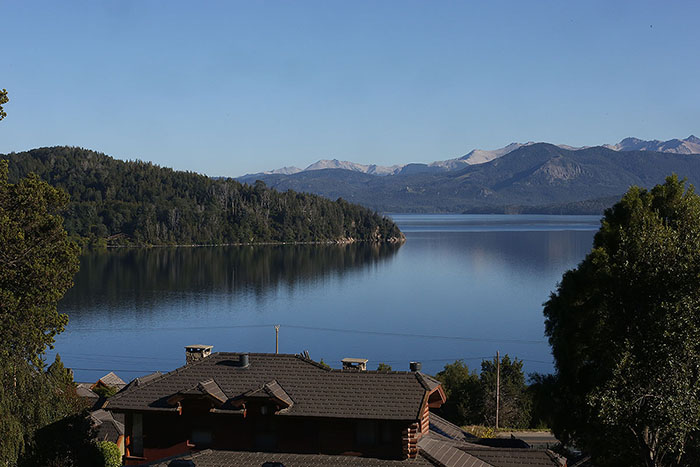 The Ice cream
My friend Tricia wrote me an email as we were leaving Buenos Aires to make sure that we taste the Argentinian ice cream and especially the Dulce de Leche flavour. Noel and I had a pastry filled with Dulce de Leche in Buenos Aires and couldn't wait to taste the Dulce de Leche Ice Cream. There are so many places selling Hellados here, it's like seeing a Starbucks Coffee shop on every street corner back home in Vancouver. Our favorite is to share a 1/4kg as it allows you to try 3 flavours. My favorite mix was chocolate with almonds, Crema Americana, which taste like vanilla and rasberry. Another flavour that I loved was the Vanilla with swirls of dulce de leche and chocolate chips….abslolutely delicious. I have yet to try the orange flavour icecream and I am sure the opportunity will arise as we have planned a lot of hiking and might need a little pick me up after our mountain treks.
I enjoyed spending a few days the Bariloche area and would love to come back in the Winter time to experience the snowboarding and seeing this magical winter wonderland.
Road trip outside of Bariloche
Hotel Tronador and Mount Tronador
I would have loved to camp on the mountain when we went to mount Tronador but unfortunately the black flies were so ferocious that camping was not an option. Luckily, we got a killer deal on two nights at hotel Tronador right on lake Mascardi: http://www.hoteltronador.com/ Normally it would have been above our price range and we would have passed on it, but luckily for us a family had cancelled their two bedroom suite and we were able to get it for a fraction of the price. The lodge has a rustic feel as it was built in 1933 and to this day it is still family operated. It felt like going to a kids summer camp where they feed you 3 meals a day, they provide you with a free rowing boat to explore the lake and they provide you with a list of hikes, lakes and rivers to fish, horse back ridding and many other activities. You could spend a full week there and never get bored.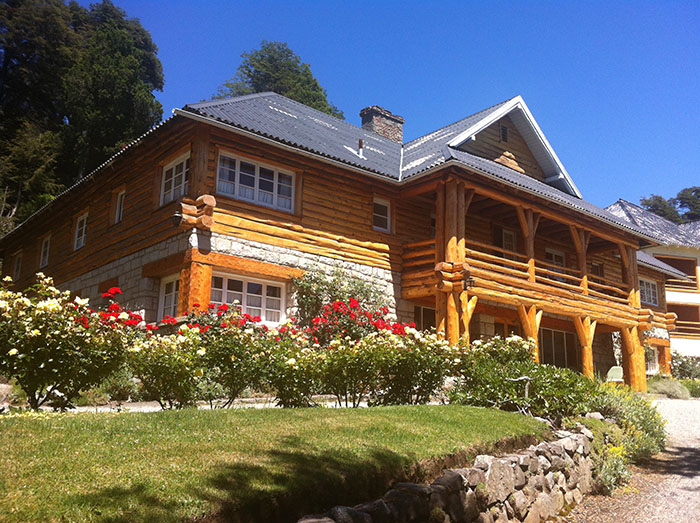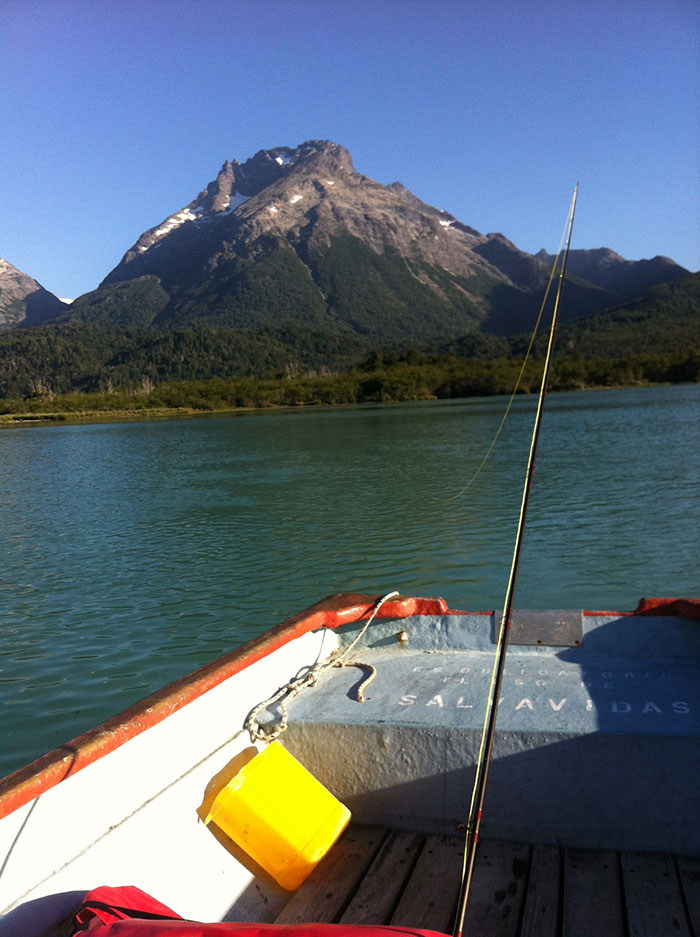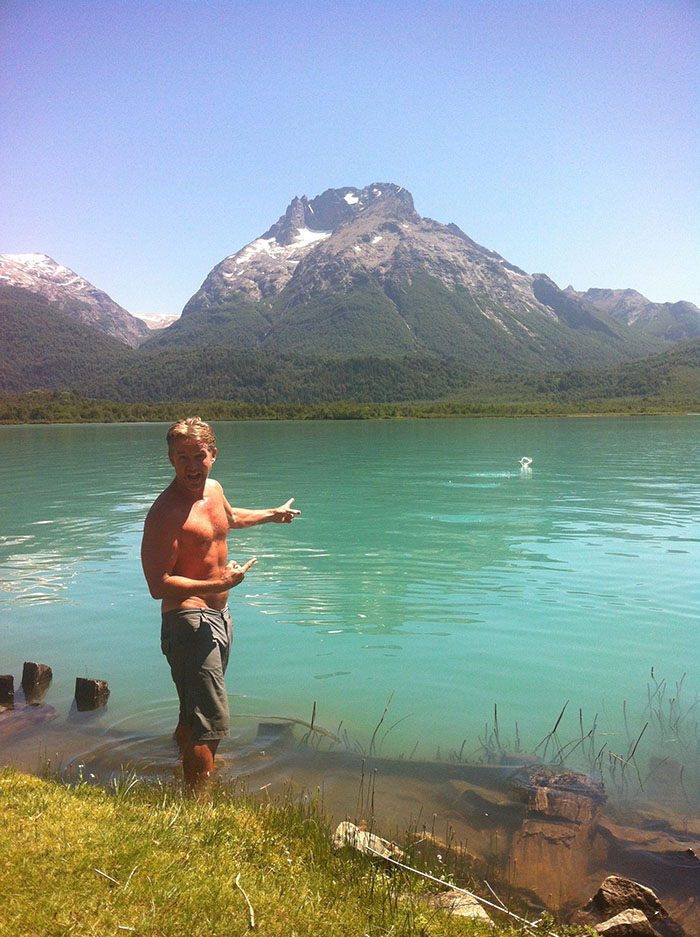 Despite the black flies, Noel and I did a bunch of hiking and fishing and drove to the base of Mount Tronador where you can get a decent view of the immense glacier and do a short hike to a beautiful waterfall. I have to say that getting attacked by black flies really irritated me and I had a hard time enjoying the sights as you constantly had to battle those little buggers. Most people were fully dressed with long sleeve shirts, pants and hats and still covered themselves with a towel. Apparently it is not always like that in the summer. The weather was much higher than usual and made for an extra buggy week.
San Martin de Los Andes
Hotel Siete Flores
Right outside of the little town of San Martin de Los Andes is this cute little lodge that offers well priced rooms and delicious breakfast: http://www.sietefloreshosteria.com.ar/ On top of making the most delicious marmalade, the main cook was so nice, spoke great English and gave us some great tips for places to fly fish and hang out.
Fly Fishing and swimming
There are so many lakes and rivers around where you can do a few casts, jump in for a quick swim and they are all great spots for picnics. My two favorite spots were Lago Meliquina and a secret river past Junin de los Andes.
I was a bit hesitant at first to drive up a gravel road for a few hours to reach San Martin de Los Andes and I am so glad we did as it is a lovely area not to miss. It was well worth the sweaty, sticky, dusty hours in the car.
Overall I loved Northern Patagonia and would love to come back in the Winter time to experience the snowboarding and seeing this magical winter wonderland that I heard so much about.