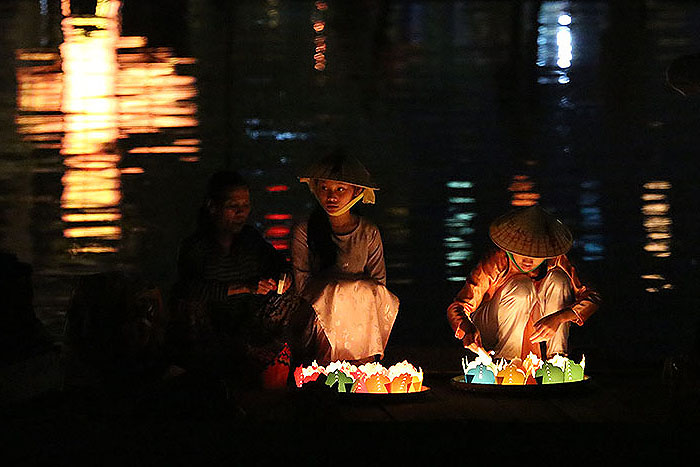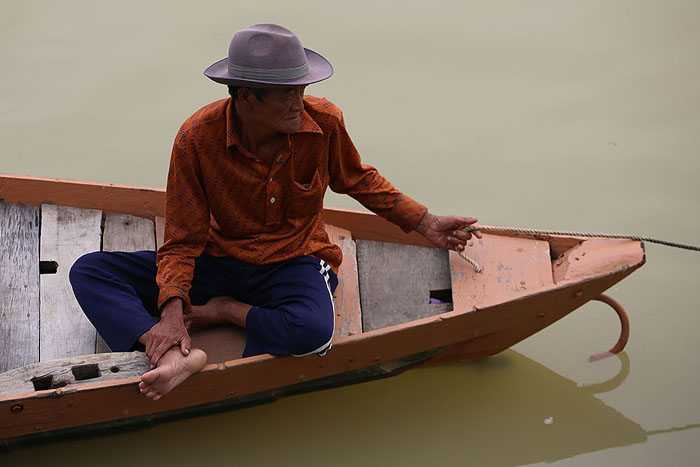 Just so that I'm not misleading those of you who are hoping to read about epic surf in this post, I feel that it's necessary to let you know up front that we didn't score great waves. What we did discover was the really cool little town of Han Oi which is the perfect place to explore when the surf is small and crappy.
Watching Apocalypse Now as a kid, the scene that stuck with me wasn't so much the violence of war but more rather the fact that they went surfing. While I don't know anyone who has actually surfed in Vietnam, I do know of a lot of people who have been and they all have great things to say about it. As such we chose it as one of our many destinations on this adventure. When researching surfing in Vietnam all arrows point to China Beach which is right in the middle of Danang and Hoi An and is also in part where Apocalypse Now is meant to be based out of. Lots of the links mention a guy called Hoa who, with his wife, runs a small hostel/hotel called Hoa's Place.
Being somewhat unadventurous we booked a third rate, somewhat rundown room in a resort on the beach for three nights. It was meant to be close to Hoa's Place and I figured that if I could track him down he would help us with finding the best surf spots in the area.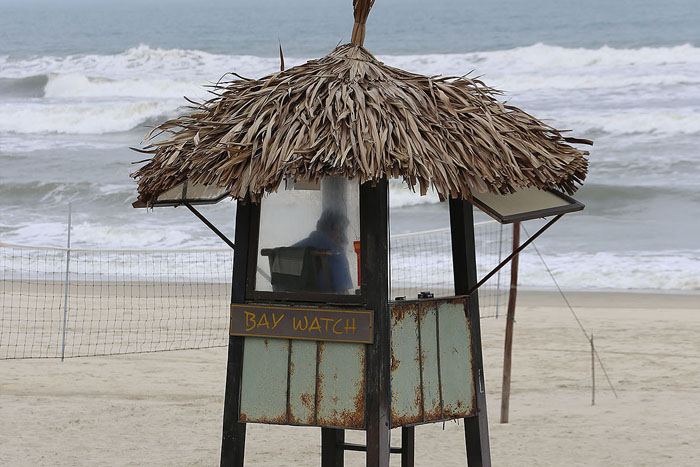 The weather was much colder than we were hoping when we got there and the ocean was stormy. My first though was that at least it isn't flat and that hopefully when the storm blows over there will be some fun waves to ride.
The storm did blow over and after a few days of searching we were finally able to find Hoa. Hoa's so classic that he deserves his own blog post, and had we been staying at his hotel I'm sure he would have one.
Right when we got to his place I asked him if he knew where the good surfing was and he said to me in a thick Vietnamese accent "The surf is Shit man" followed up by "Sit down man, grab yourself a drink". his broken english is part surfer, part hippy and part hard to understand. Like most Vietnamese, he's slim, short and only weighs about 100lbs on a wet day, but he has a big personality. When I told him that he was loosing a lot of business because his place was really hard to find (all of online maps have his address on the wrong side of town) he said to me "If they can't find me man, I don't want them here". He continued on by saying that he only recently got a phone and that in the old days you had to just show up. He liked it that way and being one with where he is at in life, he's happy to keep it that way. I really enjoyed his quirky vibe . We stayed for lunch which was really tasty and it only cost about $7 for both of us. After the meal, we were going to pay up and he said to not worry about paying now, just to write our meals down in his note book on the counter and that we could pay later. We weren't staying there, he had never met us before and he wanted us to pay another time. This guy is at one with things that's for sure.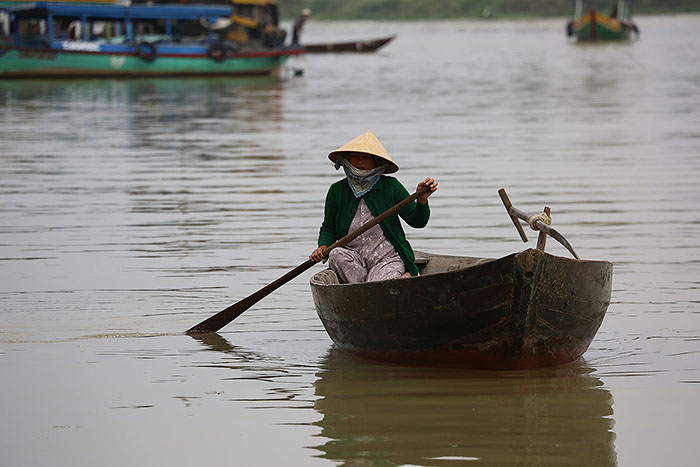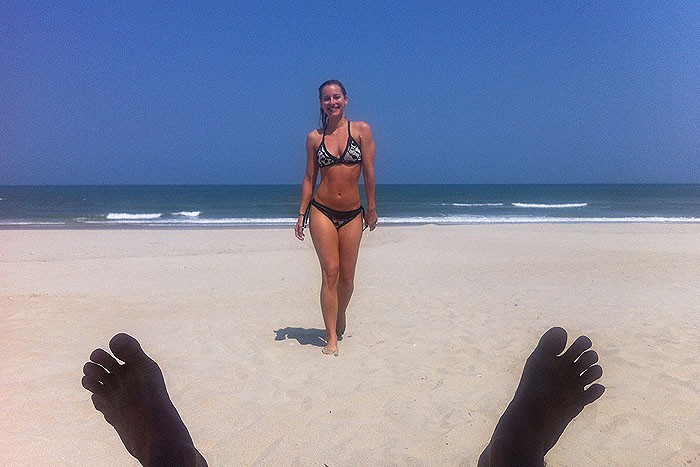 Hoa was right, the surf was "Shit" but the sun was out, the water was warm and our boards hadn't been in the water in a while so we went anyway. After a short surf in soft little shoulder high close out wind waves in a sea that was full of jellyfish brought in from all of the onshore winds, I had had enough. We checked the surf report and talked to Hoa, and both had little in the way of good surf news in the near future.
When I told him that we were going to leave Vietnam early to go to Indonesia to surf he said "I totally understand man, you gotta go because you gotta surf". I'm not sure if he's actually a surfer himself, but either way, he gets it.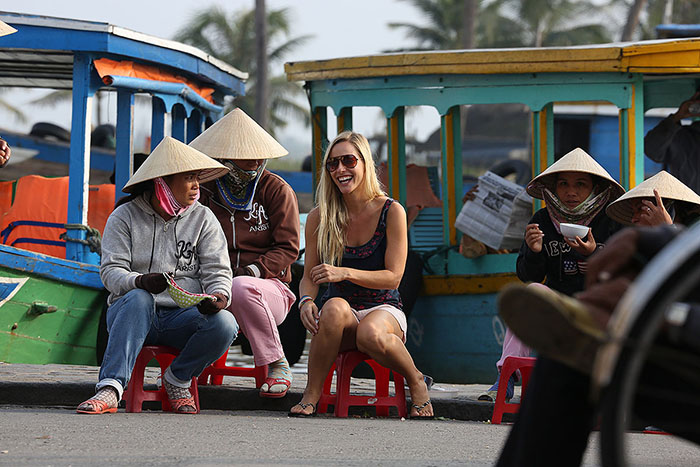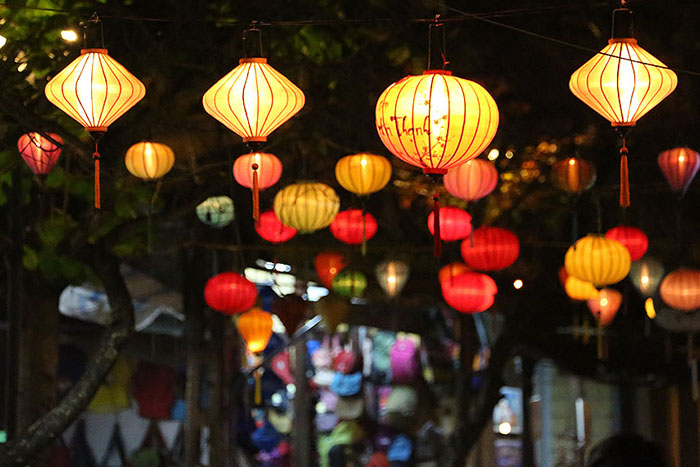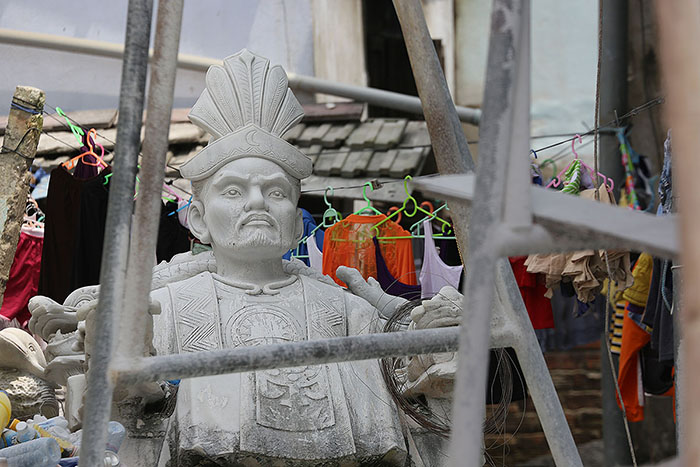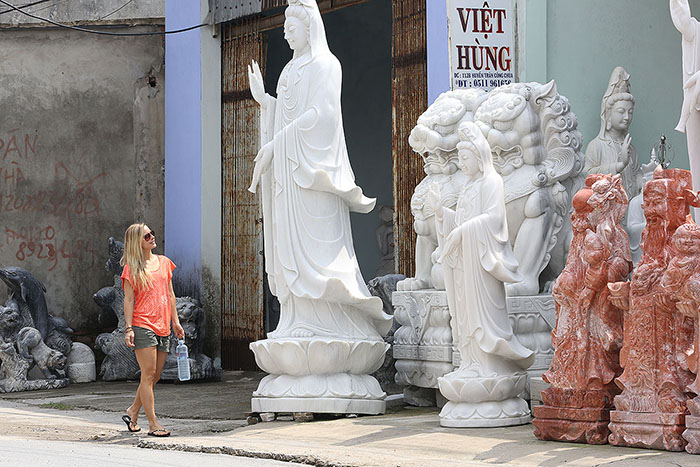 The best thing about going to China Beach was discovering the small and romantic town of Hoi An. My pictures don't do it justice, but I can say that it's super cute. Roads actually closed off from the traffic was enough for us to love this town more than any others in Vietnam, but this was only one of it's many charms. Amazing restaurants, lots of cool shops, a little river that runs through town, lots of brightly painted boats with eyes painted on their stern's, bright Asian style lanterns that light the town at night, the list goes on and on.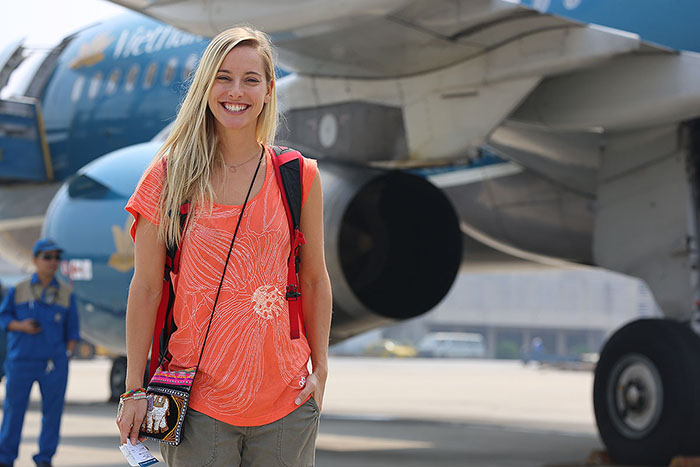 Our next stop is Saigon so that we can apply for our 60 day visas for Indonesia.