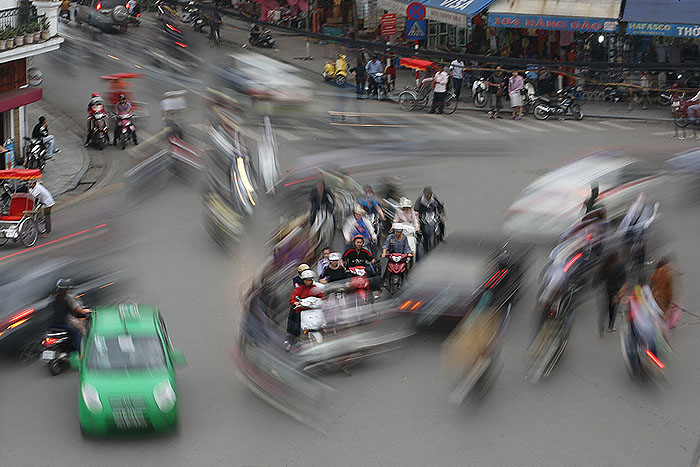 The first thing I noticed when we landed in Hanoi is how old school communist it feels. Everything is grey (the clouds don't help), the customs office is furnished from the 50's and their uniforms are old school. It's like we landed back in time.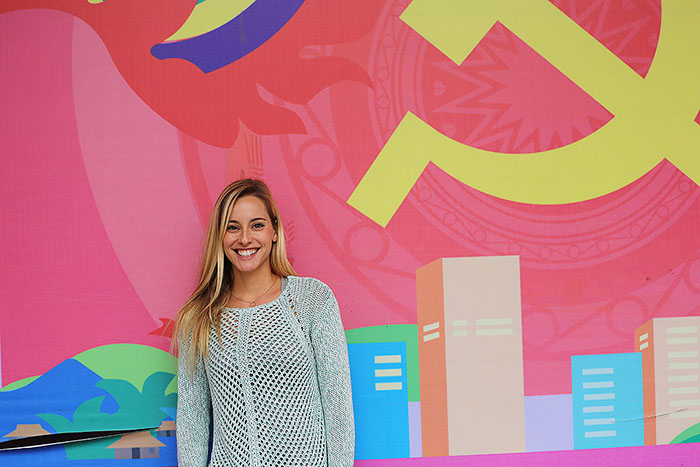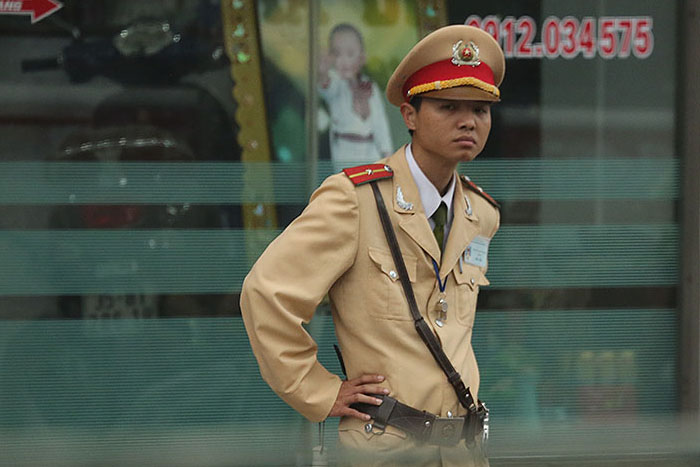 The second we got out of the airport I was surprised by many people are whipping around this packed city on their motor bikes. The state of their driving is pure chaos with cars, bicycles, pedestrians and motor bikes all darting in every direction at once. Even if there were traffic lights it wouldn't matter because no one would abide by them anyway. There are vehicles going in every which direction. It's only after hours of careful observation that you can find any rhythm or rhyme to the madness.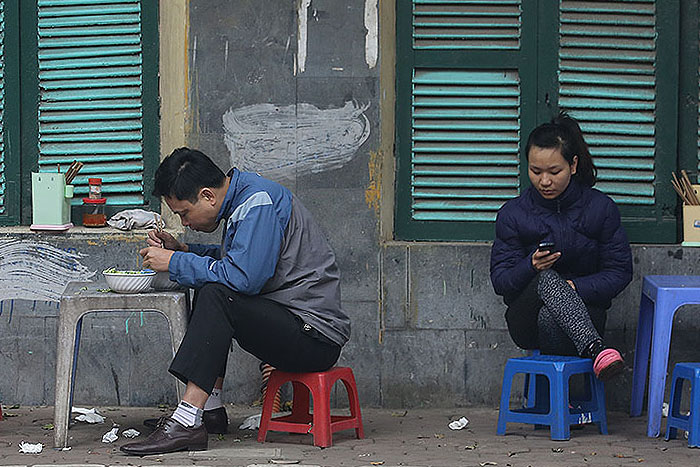 The streets all have sidewalks, but one can't actually walk on them because they are completely jam packed full of parked motorbikes, sidewalk restaurants and street vendors. When walking around town you are mostly walking on the edge of the street which means that you are always a little kept on your toes.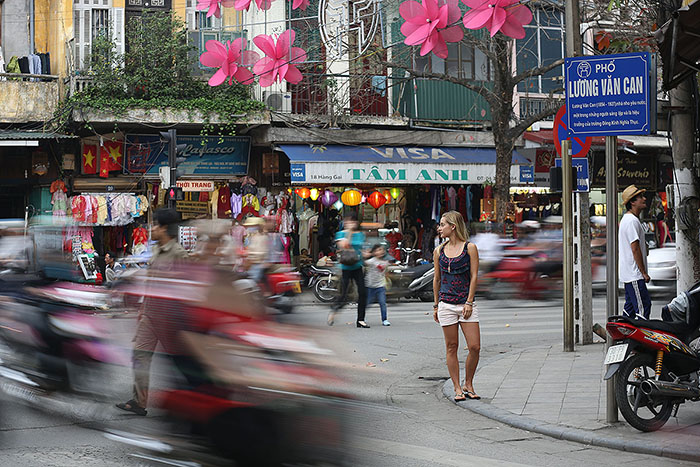 I find that the key to crossing these insanely busy streets is to walk slowly in a fixed direction and with out any sudden movements. The goal is that the oncoming traffic will see you and will estimate your movement and in doing so will flow around you with out slowing down. After watching lots of locals cross these crazy streets without bodily damage I knew that with faith we could do it as well. Josi on the other hand was in total shell shock having a hard enough time from the traffic in Bangkok, let alone here in Hanoi where it's way more crazy. While I'm not sure I would want to drive a car here, in short have come to understand the flow and feel pretty comfortable with getting around without being a traffic statistic.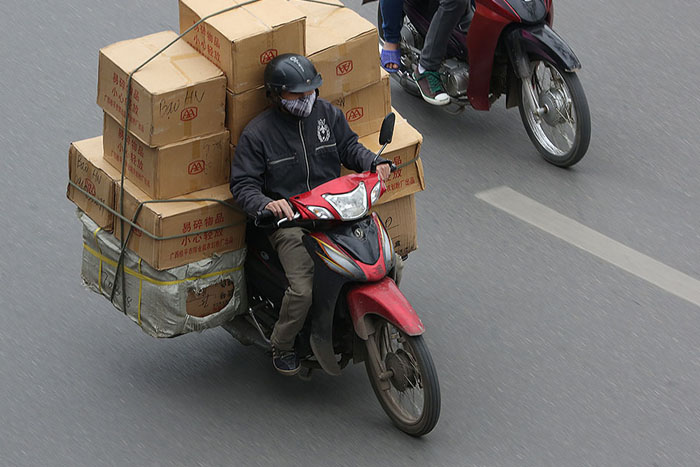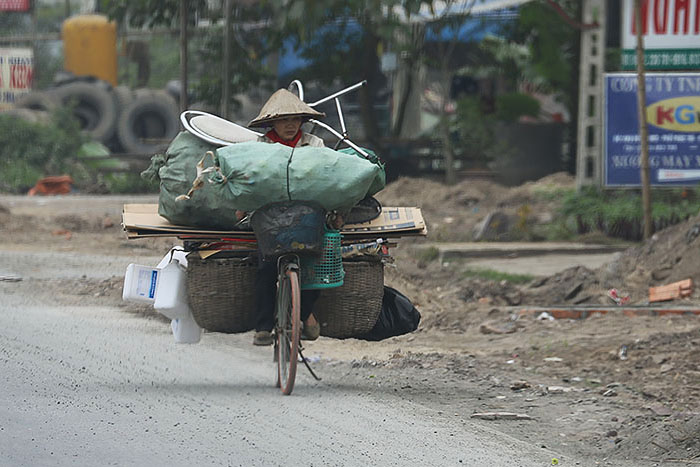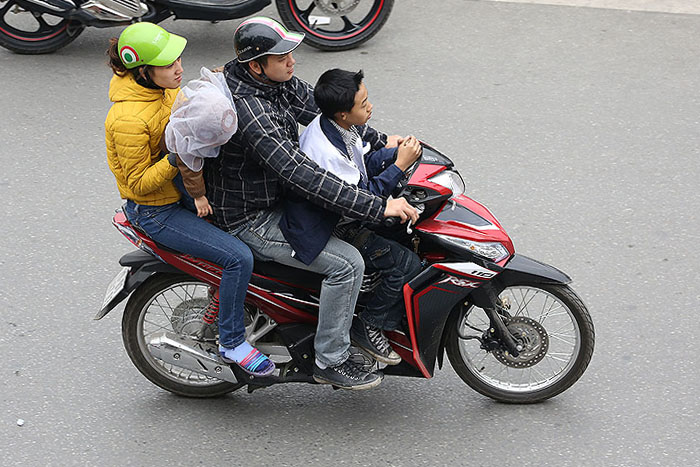 For kicks I'm always on the search for the motor bike carrying the biggest load. Perhaps not the biggest that I saw, but the one that sticks to mind is the guy I saw riding a motor bike who was hauling six, twenty four bottle boxes of beer and on top of that he had 2 small kegs. Way more than one could carry, let alone have as a passenger on a motorbike. Seeing a family of four all on the same bike became old news after the first fifteen minutes of walking around town.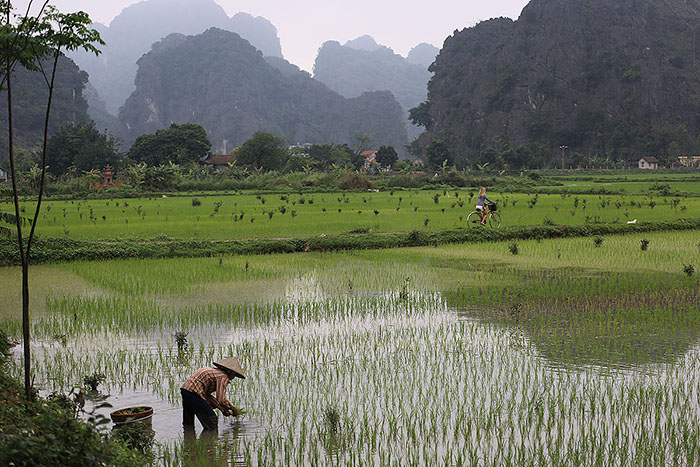 We did a few trips out of the city to see the sights and I was amazed by how many rice fields there are here. Everywhere we we go there are people knee deep in wet muddy patches of land as they work away planting, picking and preparing their rice crops.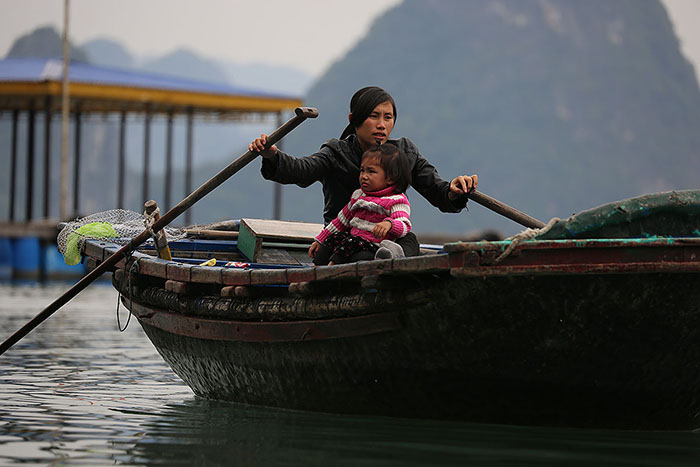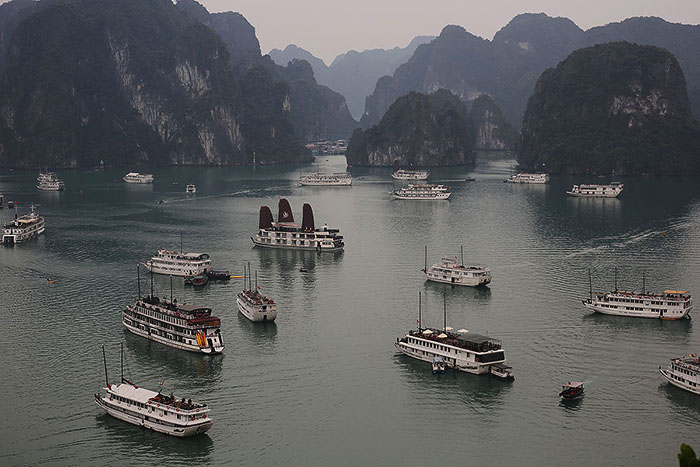 One of the trips that we did was an overnight on a small asian styled cruise ship in Halong Bay. It was 4 long hours out of the city via mini bus and once there it was a bit touristy, but still it was worth both the time and the costs.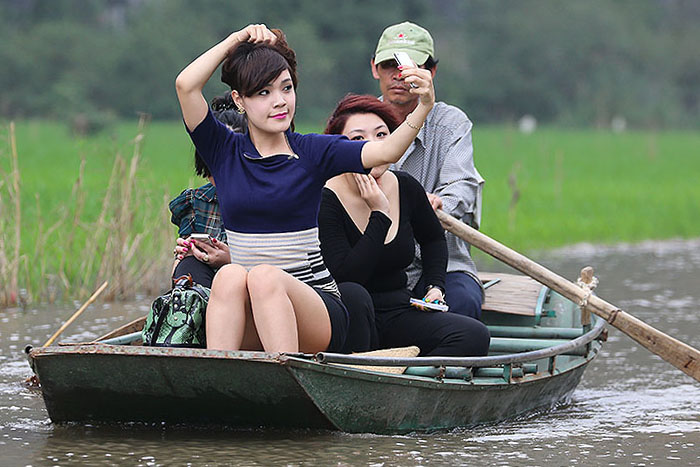 Crazy traffic aside, I really enjoyed Hanoi. We are staying in the Old Quarter where the streets are very narrow and the architecture is a unique blend of Asian and French. The sidewalks are littered with little make shift restaurants where people cook soups and other meat dishes over small open flames. The dishes are washed in big basins sitting on the edge of the street and customers eat their meals sitting on small eight inch stools. We mostly eat in restaurants though since the price for a great meal is only about $4 to $6 a person. We loved our hotel as the service was great, the location was perfect, the staff were all the best and the breakfast was top notch. Best of all is that it only cost us about $40/ night.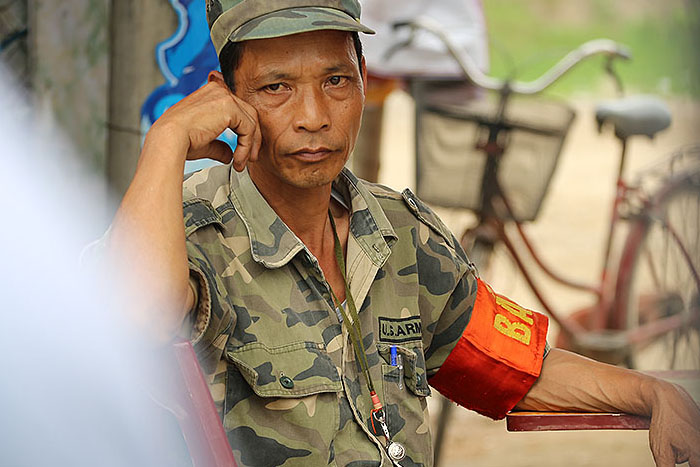 The weather here has been chilly and overcast so our next stop is down south in search of some surf and sun.