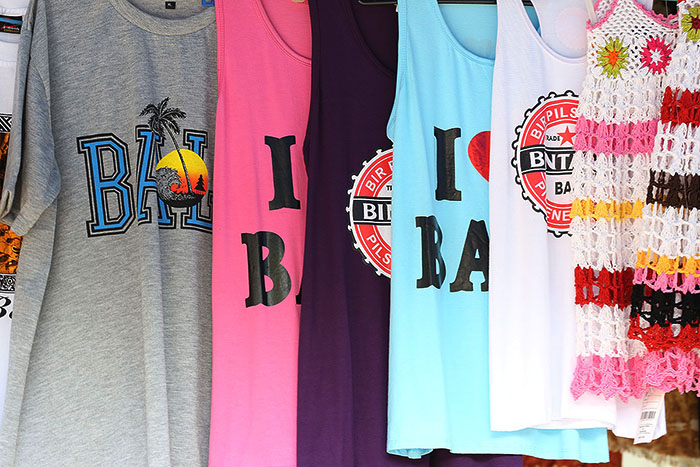 After our Blissology yoga retreat we went back to Seminyak with our new German friends that we met at the yoga retreat. Our plan was to stay here until Eoin left to teach yoga in Australia so that we could surf together, and after that Josi and I would go back to Nusa Lembongan for a few weeks to chill and surf. Unfortunately though, just when we were meant to go I came down with a bad flu. Deciding to not go somewhere remote when I was sick we ended up staying in Seminyak. I was out of the water for a week because of it and in doing so I missed the best swell since I have been here. It's been over a week and today was the first day that I have been back in the water surfing. The swell has dropped considerably, but at least the sand banks out front have shifted and it's breaking really nice and clean. I was a bit burned out, but I caught a load of great waves today and it felt great to get back in the water.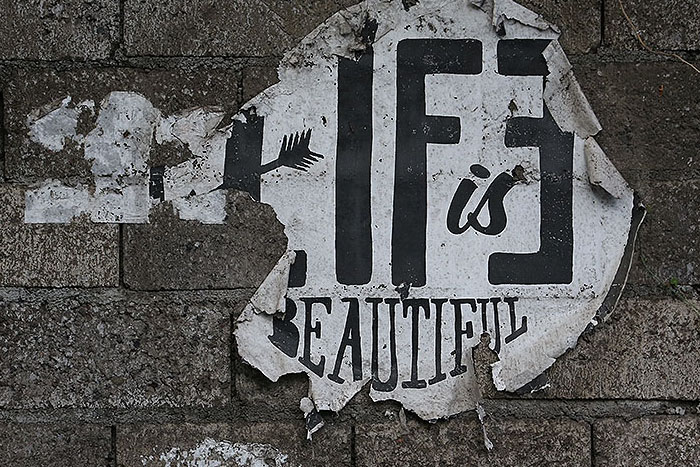 The last time I was in Bali it was pre Facebook and since then it has changed a lot. I'm partly to blame because after my first time here I told everyone how awesome it was. I would go on about the beautiful bright blue ocean with it's countless pealing hollow and uncrowded point breaks, amazingly kind and wonderful Balinese people setting out offerings to their Hindu gods, the crazy hot temperature of both the sea and the air, countless ceremonies and festivals in the streets and how cost friendly and inexpensive everything is.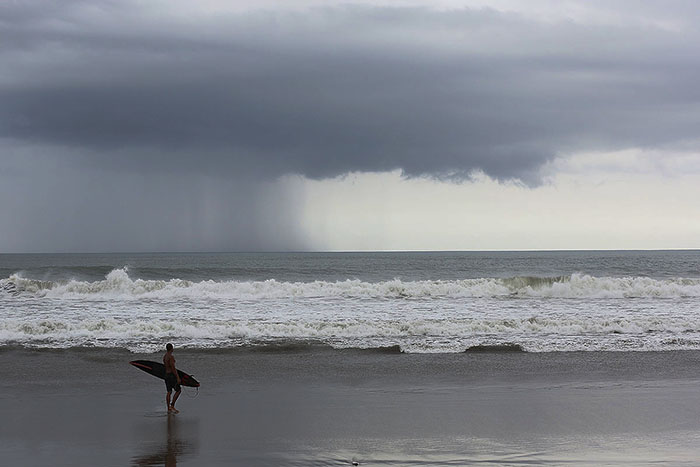 It's still super hot here and there are still lots of waves but now it's very crowded, so much so that much of what made it so special for me has gone. Yes, driving here was always a bit crazy, but there were never huge traffic jams everywhere you went. Things are so congested that I could walk down the beach for 15 minutes to get to the next decent surf break, or I could drive and it might take 45 minutes.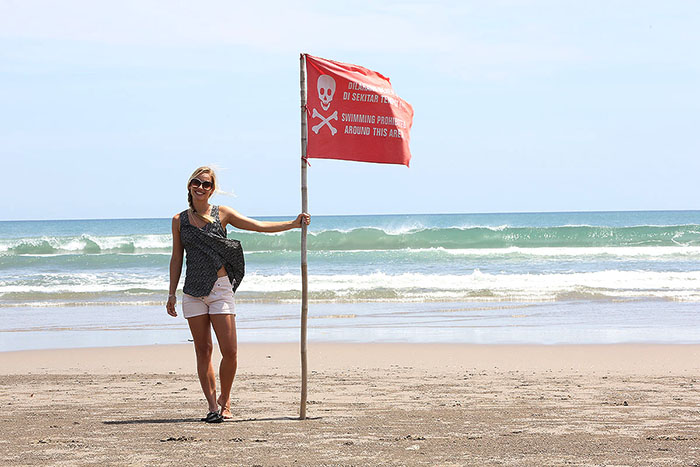 Today when I surfed the ocean was a beautiful and clean just as I remember it back in the day. This is because the plastic bags and garbage that was there last week was washed away by the big swell that just came through and it hasn't rained for a few days. For the last three weeks I was brushing by floating plastic or scooping up plastic bags every second paddle when surfing. On bad days there are dark brown patches of pollution that migrate along the shore with the currents. When the brown patches pass the locals all get out of the water to walk around it before getting back in. Many of the tourists on the other hand continue to play away as the brown slushy waves engulf them. I'm guessing that it's a mistake they only make once because I have been told that if it gets on you skin you can get a bad rash, not to mention ear and eye infections.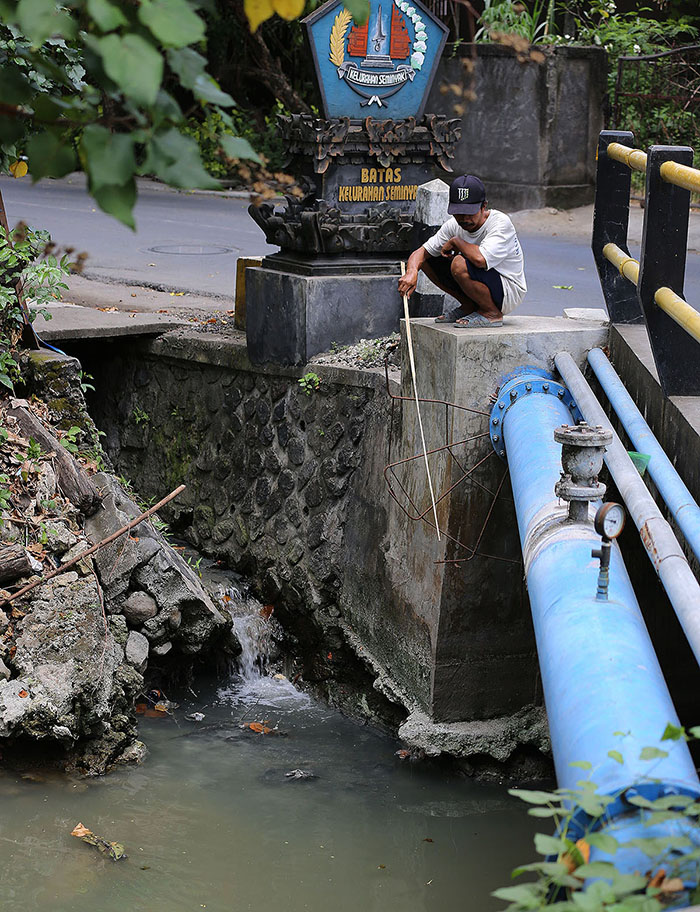 The pollution in the ocean is bad here because the locals don't have it in their culture to recycle or dispose of garbage properly. In the 80's there was no power here and everything was from the land so their method of throwing everything in the rivers and streams worked because it all got digested by nature. Their trash is no longer all organic, but they still dispose of it just as they always have. The small streams are so thick with pollution you can't see through it an inch and their banks are full of trash. Somehow there are still fish feeding on the surface and even fisherman sitting on the banks fishing for them. We watched for as long as my stomach could handle the toxic smell of the stream, but after 2 minutes we continued on.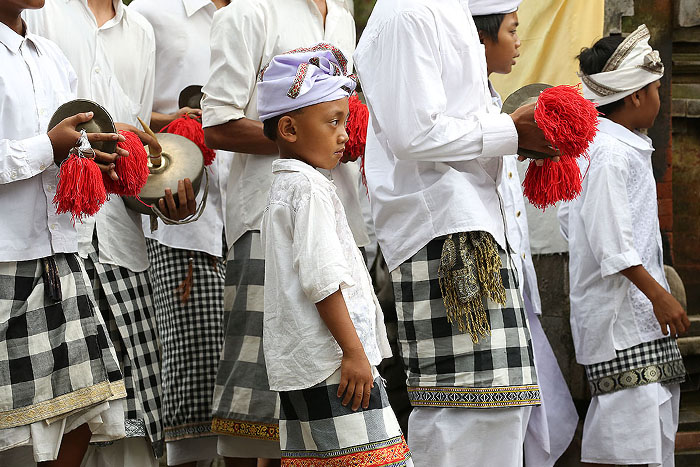 Even the Balinese who used to radiate the most amazing positive energy seem to have somewhat lost their glow. Don't get me wrong, they are still super awesome, it's just that they don't radiate as much as I remember. I would be pretty bummed too if my home country was overrun with tourists, pollution, traffic, over crowding, over development, the list goes on. The infrastructure in Bali isn't designed to support as many people as there are here now and it's showing the side effects.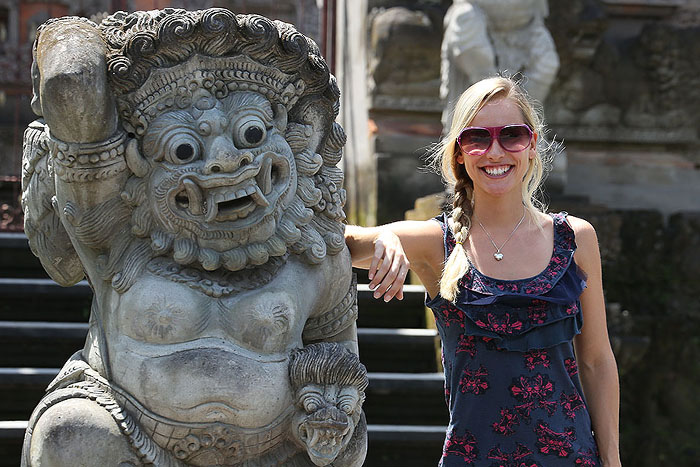 It's not that it isn't super awesome here, it's just that for me Bali is no longer a remote tropical paradise. Luckily there are countless islands with equally awesome surf that have yet to be discovered by the masses.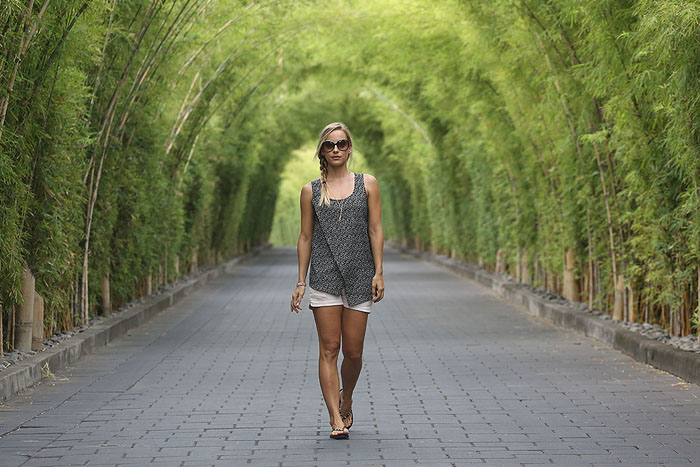 Josi and I had planned on staying in Bali for longer than the month and a half that we had initially booked our tickets for, but we have decided to continue on to Australia as scheduled which means that we fly out on April 17th. It's going to be awesome to catch up with some of my good friends from when I lived in Sydney way back in 1996. I loved living in Manly and would have moved there for good if my then young company Cowie and Fox had not landed Westbeach as a client back in Vancouver.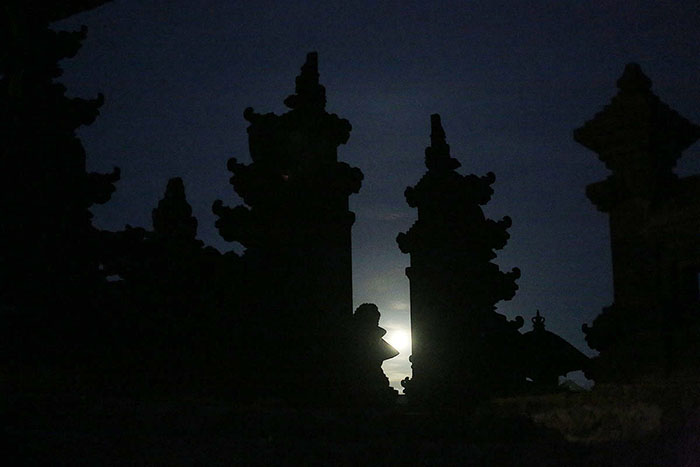 We are on a bit of a milk run as we fly from Bali to Thailand where we stay over night and the following morning we fly to Sydney.