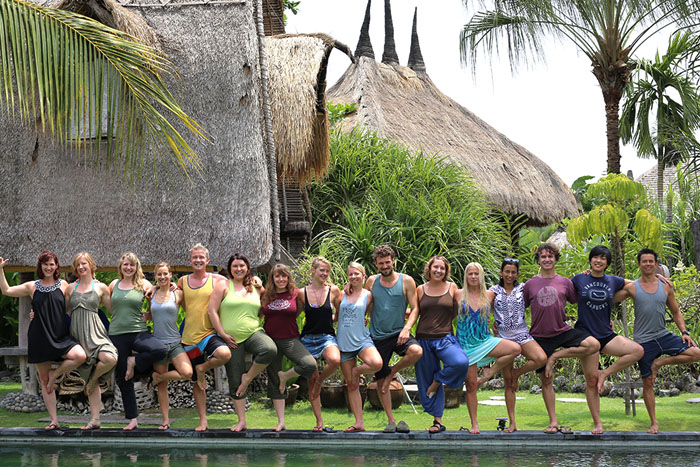 Taking part Eoin and Insiya's yoga retreat here in Bali was like going to summer camp, and as a kid I loved summer camp. Arriving at Desa Seni both Josi and I were super stoked to see how beautiful it is here. The cabins where the guest stay in are made of vintage houses that have been relocated from all over Indonesia. There is a huge pool with comfy chairs in the centre of the resort which was the perfect place to chill in the afternoon and the people that work here are so nice. Many of the guests at the resort are people who now live in Bali and come in the day to take yoga classes and hang out by the pool. They are mostly young new age affluent healthy types, some of who were super cool and others perhaps a bit over the top.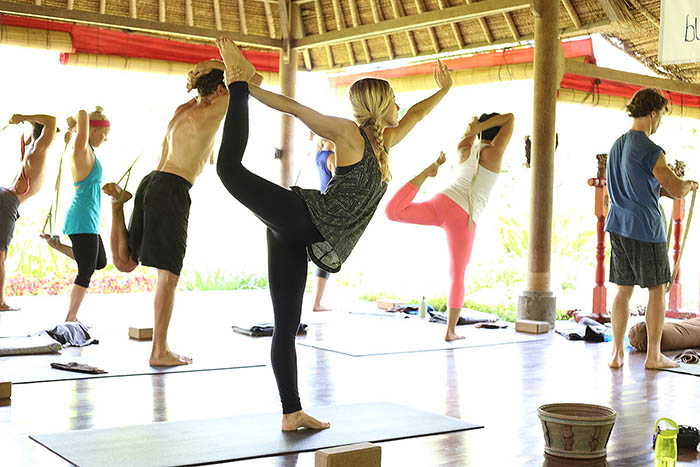 We started every morning at 7am with a fresh fruit and tea breakfast. From there we spent a few hours practicing and learning the fundamentals of yoga. After morning yoga we all enjoyed a delicious brunch consisting of amazing organic delights. Between brunch and our afternoon yoga was free time which Eoin and I used to go surfing at a local Cangu surf break which was a lot of fun. Then we did another amazing afternoon yoga session, followed by a great dinner, followed by hanging out with the rest of the people taking the retreat.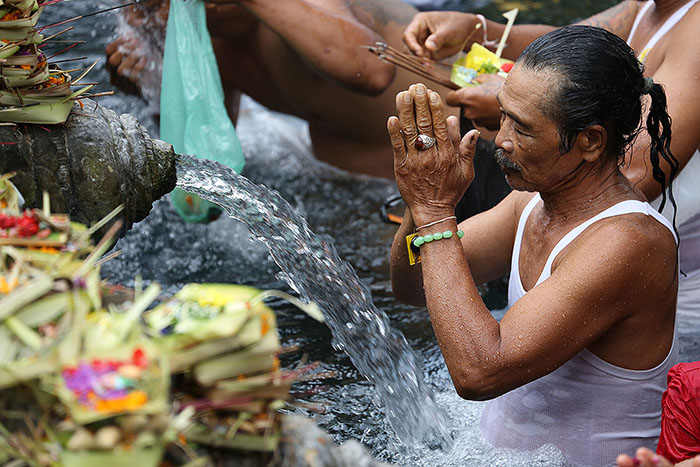 There were a few days where the routine was mixed up so that we could visit ceremonies at temples or to have dinner and watch the sunset at the beach which was really great as well. The people taking the retreat were all at different levels of yoga abilities and they came from all over the world.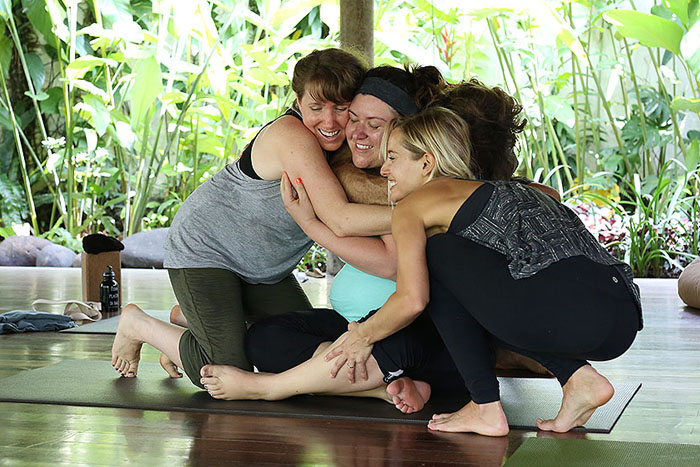 Best of all Josi and I met some amazing people who we will continue to stay in touch with and see on future adventures. If you are interested in getting into yoga, or if you are a season professional looking to deepen your practice I highly recommend taking one of Eoin's retreats. They are action packed, full of yogic knowledge and really a lot of fun.