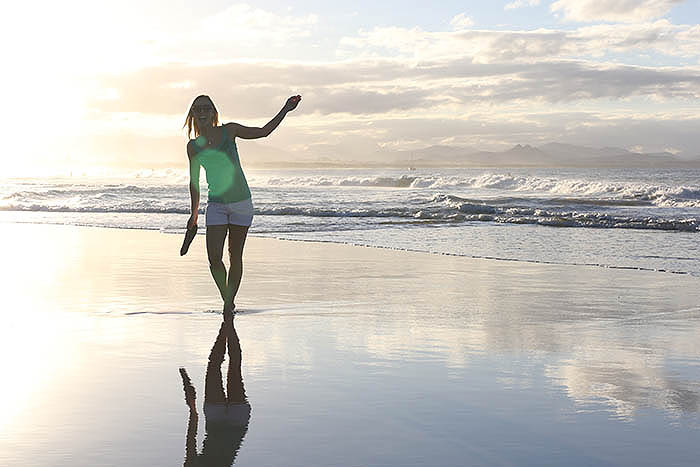 Having lived in Whistler for 5 years, a good half of the friends I made are Australians, some of them still living in Whistler and some now back here in Australia. All of them without exception, told me how awesome Australia is so I was super excited to finally come and check it out. Funny enough two friends who I met through Pro Ride Snowboard Camps and who I really wanted to visit happen to live in Manly where we had planned to stay. To my surprise, Manly turned out to be like the Whistler of Sydney, no wonder why my friends choose to live there! It's really the perfect place as you get the peace and quiet of a smaller beach town with good surf, and you are only a quick ferry ride away from downtown Sydney.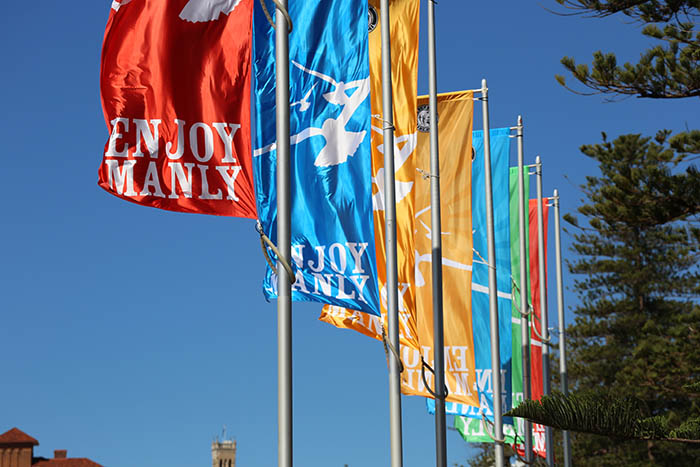 Noel and I were amazed by how nice everyone is here and by the warmth and hospitality that our friends showed us. Between camping with Andrew, Nick and their families, eating out with Chris and touring around and surfing with Stephen, the week we had planned in Sydney flew by way to fast! Meeting with Noel's long time friend Juliet in Melbourne was also great as we had time to get a nice mix between the city and the surrounding beaches. It's rare that you can visit a foreign country and meet up with an existing circle of friends. I somehow knew that I would love Australia, but I didn't think that I would love as much as I do!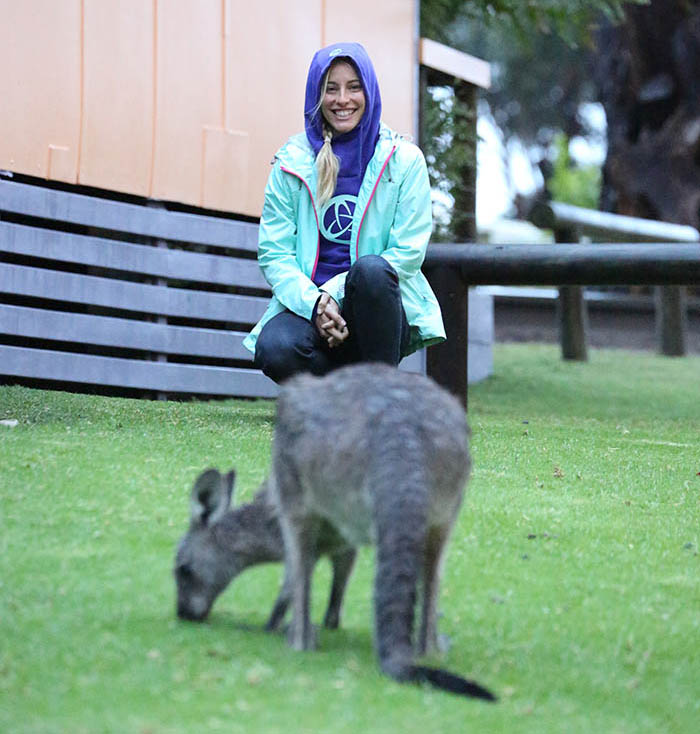 Besides seeing kangaroos for the first time, another highlight of the trip was when Andrew introduced us to Tim Tams! Man Oh Man are they good. I usually don't eat these kind of cookies or super sweet treats, but the outdoors inspired me to dig in and give it a try. I was hooked after the first bite. I was in chocolate trance when the words came out of my mouth "Tim Tams are romantic!". I have no idea why I said that, but I do hope that they use it for their next ad campaign, because they are truly like a kiss from heaven. I will have to bring a few packs back to Canada.
After some great times with friends in Sydney and Melbourne, we jumped on a plane for Byron Bay. Rolling into such a cool little surf town, and seeing all the beaches along the way, I knew that we would have a great time here. Byron is super cute and surfy which I loved. It's also a bit on the weirder side of hippy which I wasn't totally into, but Noel had warned me so it didn't come as a surprise. You see a lot of legitimate hippies around town, but you also see a lot of self made young hippies, basically a bunch of young kids who have spent more than their share of fun tickets and who probably have a well-off family somewhere waiting for them back home.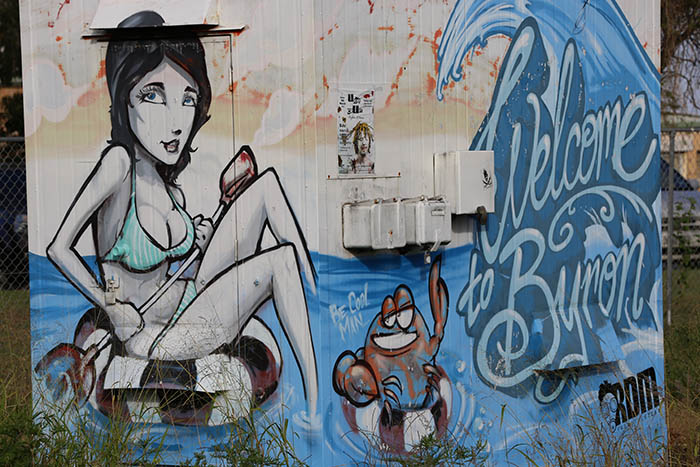 I absolutely fell in love with Byron and the whole beach surf lifestyle that Australia has going on. I already pictured all the different sizes and colours of boards that I would have if I lived here! Seriously, the lifestyle here is great and I'm impressed by how food conscious the restaurants are here compared to back in Canada. Most of them serve organic food and they almost all offer really great gluten free and vegan options. Even the grocery stores offer a much wider variety of health food than back home. One more reason why I love Australia so much! After 3 weeks here, I am a bit sad to leave, but knowing that we are coming back for a couple of days after Tahiti and prior to flying back home in June, makes it much better.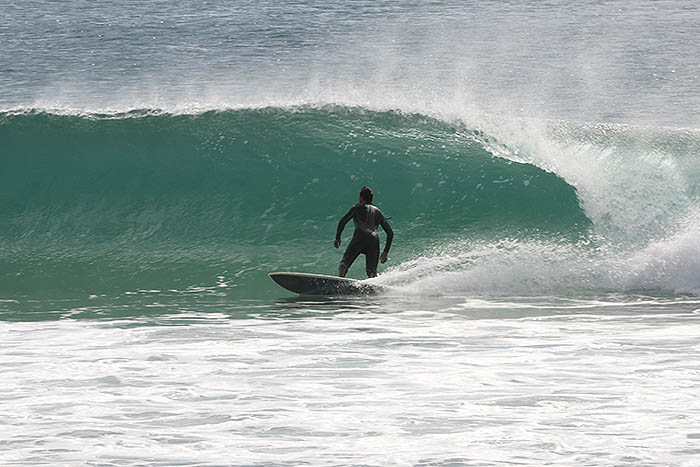 After an amazing stay with friends and some great surfing, we are now heading to New Zealand where a camper van is waiting for us to hit the open road. Luckily Noel is a good driver because there is no way I would want to be driving a camper van on the wrong side of the road for two weeks!