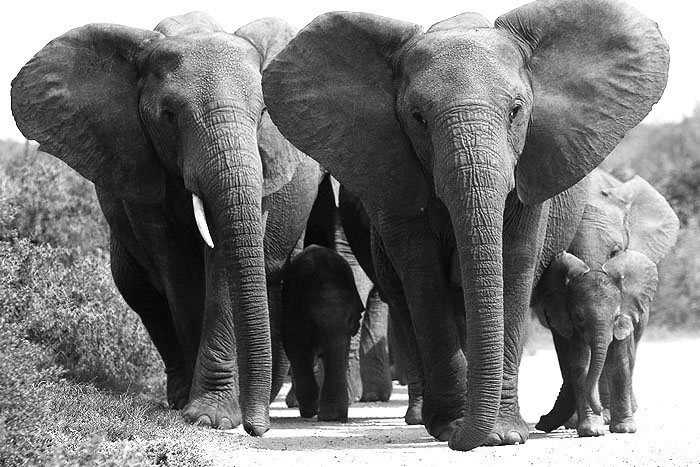 Jeffery's Bay is one of those places that every surfer dreams of going. The mystique of Africa combined with an epic right hand barrelling wave in the cool sharky waters of the Indian Ocean. It's considered to be one of the best right hand point breaks in the world and all of surfing's legends have surfed it. I wasn't expecting to rip it up like a pro, but I knew that all of my years surfing the southern part of Vancouver Island and it's many right points that I was well prepared.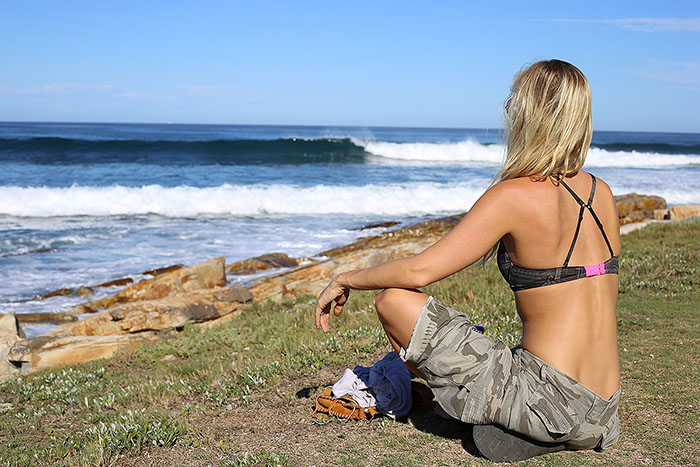 As we drove into this clean little beach town sprinkled with surf shops and ocean views we knew right away we liked it. It still had a little of the sketchy feeling that one gets from South Africa, but it's laid back vibe made it much less of a worry. We booked a room on the hill overlooking the main surf beaches and I was amped to head down to one of the more famous breaks called Super Tubes to check the surf. It was the weekend and unfortunately the swell that I had been watching online had yet to show up so it was small and a little bit too crowded. Monday was sure to be less busy and I figured that if I'm going to put on my wet suite to surf a super shallow reef break in famously sharky waters I want to be able to at least get a wave with out having to battle for one. The week that we were there the big swell that was forecasted never showed up, but I made the most of it and caught some fun little waves. My brother Jason would have ripped it up here even when it's small, but for me on my back side I really needed a little more size to surf it with any real style.
Other than getting to surf one of my childhood dream breaks, the highlights from this trip were eating daily at a great little restaurant called Nina's and driving up to Addo Elephant Reserve on Valentines Day.
Nina's Restaurant was so great in fact that we ate there twice a day for the entire time we were there other than missing lunch the day we went to the elephant reserve. If our hotel had not come with breakfast included I'm sure we would have eaten there three times a day. For about $12 both Josi and I could eat a great healthy dinner and be fully stuffed. They have old surf boards and locally taken surfing photos on the walls and the staff were all really friendly which we found to be rare in SA.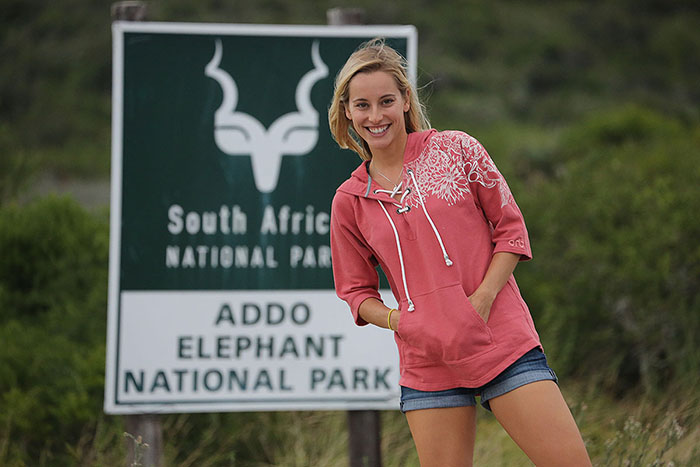 The Elephant reserve was super cool and if you are ever in the area you have to check it out. It's a huge National Park that you pay to gain entry and then you drive yourself around while checking out all of the wildlife. The only advice they gave us was to not get out of our car. Within a few minutes of our drive we started seeing animals, big and small, everywhere and we were stoked.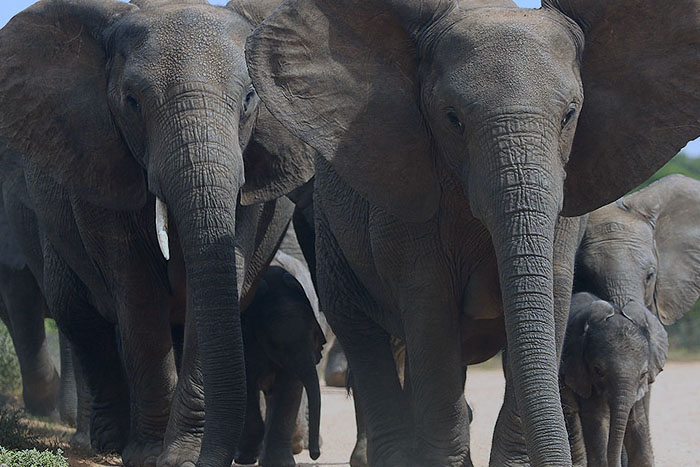 At one point we were driving along a skinny dirt road and around the corner came a heard of about 15 elephants. There were big ones, baby ones, old ones, ones with huge tusks. At first we thought that it was really cool as they marched slowly towards us. As you can see by the photos that I was happily snapping away, they took up the entire width of the road. They came closer and closer until Josi told me, with slight urgency in her voice, to stop taking photos and to start backing. They were coming right at us and our little rental car with no sign of clearing out of our way. As I started backing up another huge bull elephant came out of the bushes directly to our left. I watched in surprise as he got closer and in doing so I backed into a bush on the side of the road and got us stuck. I'm blaming the backing up into a bush 20% because I wan't used to driving on the wrong side of the road and 80% from the shock of being ambushed by the massive tusked elephant coming out of the bushes to our left.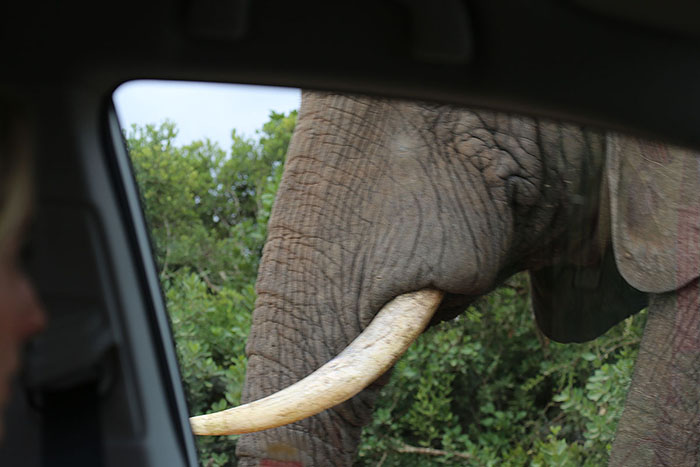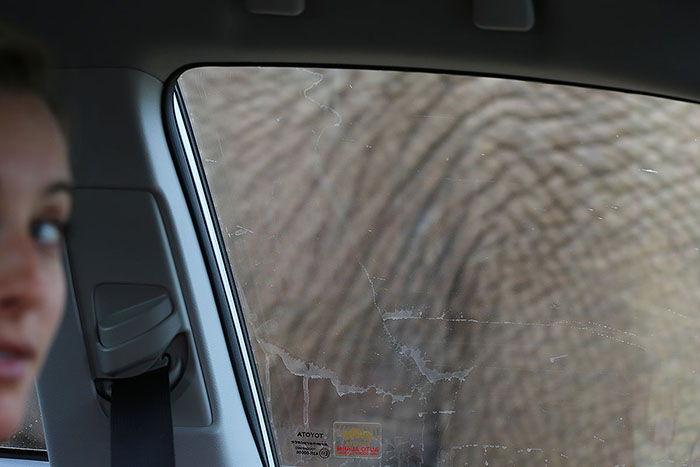 I would have pulled a little forward and corrected myself, but by this point the big heard of elephants was really close to us and they were pissed. Right about the time they started nodding their heads up and down and shooting their ears out to their sides, which made them look even huger and meaner than they already were, Josi went into a panic. Every few seconds between her hyperventilating Josi was able to squeak out "I'm scared". Shit, I was too, but I wasn't going to let her know it because I think that she would have passed out.
Josi had visions of them not veering from their path and walking right over us or getting really pissed off and tossing our car around and smashing it to pieces. It was like a scene out of a bad horror comedy where the couple get trampled after the first few minutes. If there was a shower near by I'm sure that she would have gotten naked and jumped in.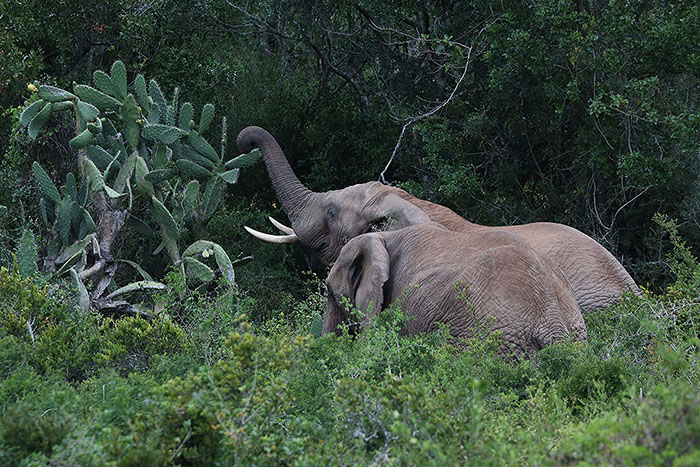 They were visibly pissed off that we were in their way, but rather than going Rambo on us they decided to avoid the blood bath and pass us by. They were so close you could smell them as they pretty much brushed the car as they walked by. As the last one finally passed us by he bent his big old head down so that he could give me a stinky, eye to eye, look of disapproval.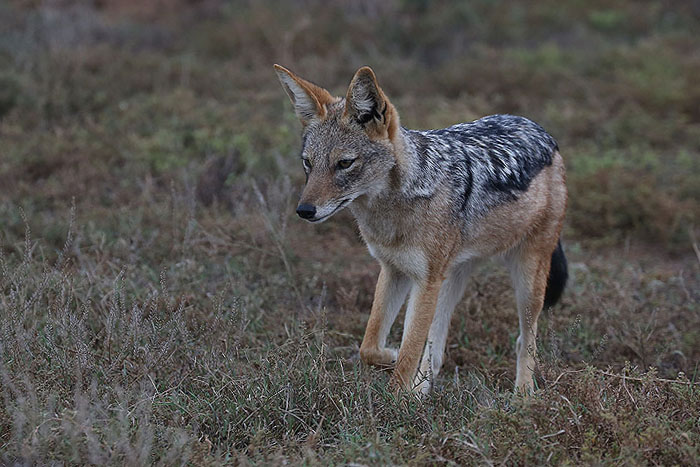 It's not every day that you get to be so close to the largest, wild, land mammal in the world. The rest of our drive through the park continued to leave us in a perpetual state of wonder as we saw one strange and exotic African animal after another.
A big thanks to Skip and Paula for the great recommendations in and around Jeffery's Bay.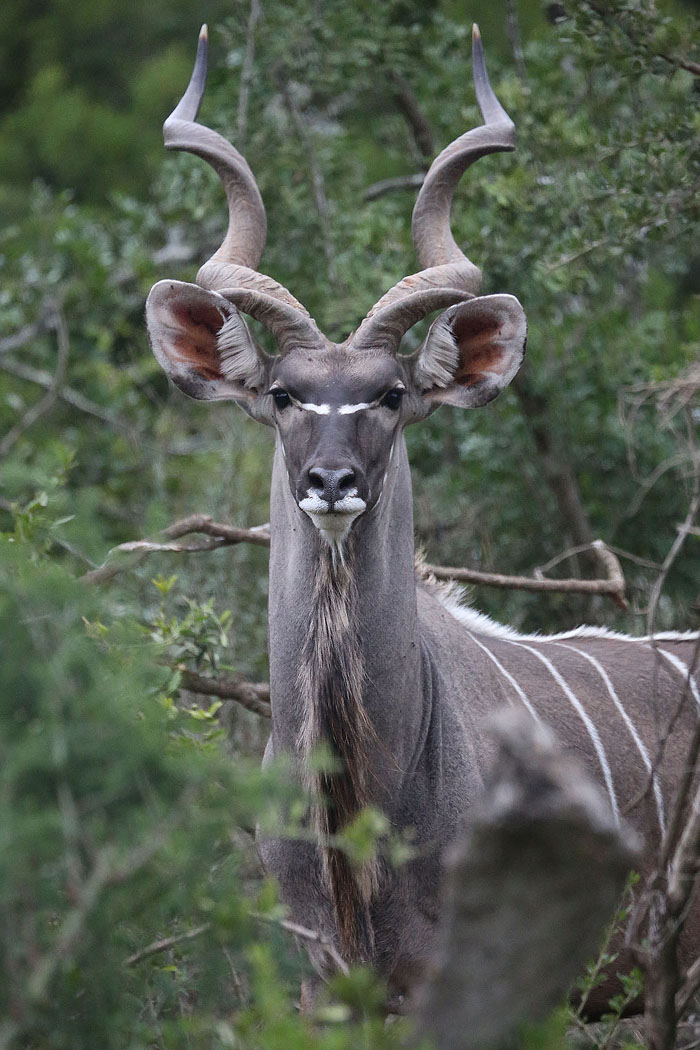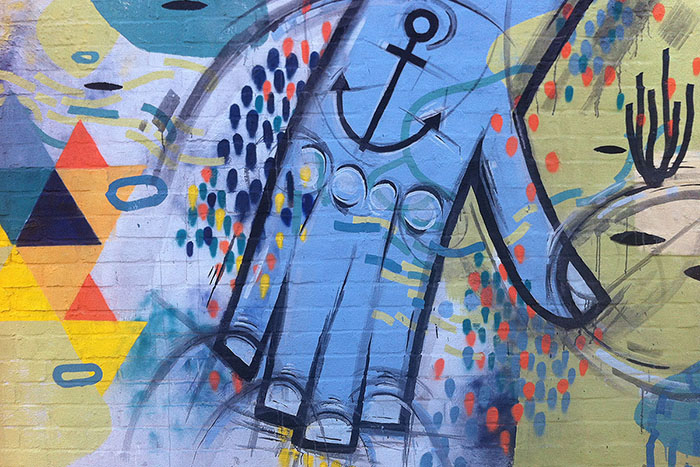 We loved our time in Jeffery's Bay and it's surrounding areas, but seeing all of the crazy animals at Addo makes leaving lot easier knowing that we are on our way to bush camp in Madikwe Game Reserve in Northern South Africa.