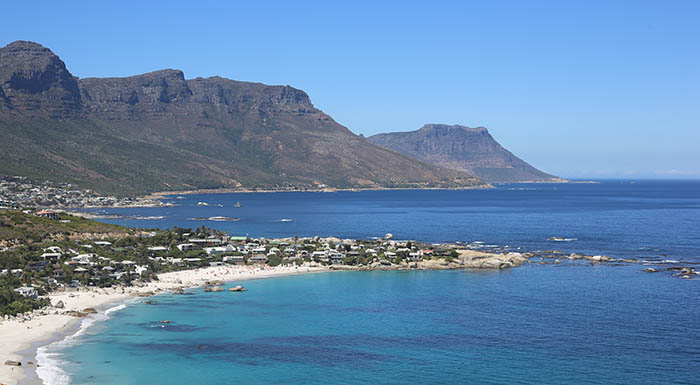 I have to admit that Facebook is a powerful way to connect with people and exchange information. A quick post about coming to South Africa and two of my friends (along with some of Noel's as well) rose to the occasion to give amazing advice on things to do and places to see. Maya and Ali thank you so much for all the great tips that allowed us to quickly narrow it down to the best spots. Here were the highlights:
1) Camps Bay and Llandudno Beach
The beaches alone are the reason why I could see myself living in Cape Town. White sand paired with the blue and turquoise water make for a calming scenery. The beaches and the water is so tropical looking that you would never imagine that the water is absolutely freezing! Nevertheless, Clifton Beach is the best place to hang out, read a book, sunbathe and run for a quick dip in the ocean when it gets too hot. The beach is right across the street from a strip of bars, restaurants and hotels that definitely have a chic vibe and complements this upscale area.
Further down the road is Llandudno Beach that is more isolated as you have to drive through a residential neighborhoud to access it. It is equally as beautiful as Camps Bay beaches and it seems to have better surfing. We hung out there for a little while. Even though we didn't go in ourselves, we had fun looking at the many surfers battling for the little close out waves.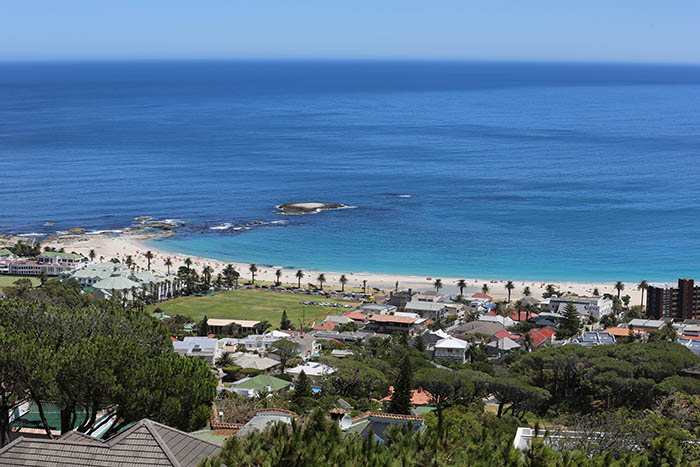 2) Harbour Bay Market (Hout Bay)
The Harbour Bay market in Hout Bay is open every weekend from Friday 5pm to Sunday 4pm. This little market is quite well organized and takes place inside an old authentic fish factory. There, you will find lots of vendors of clothes, art, jewelry, decorations, etc. In my opinion, the best part is the food section. It's a bit farmers market inspired with a modern feel. It is a great place where people meet, socialize, eat delicious food and enjoy a glass of wine while acoustic bands are playing. I would highly recommend to check it out.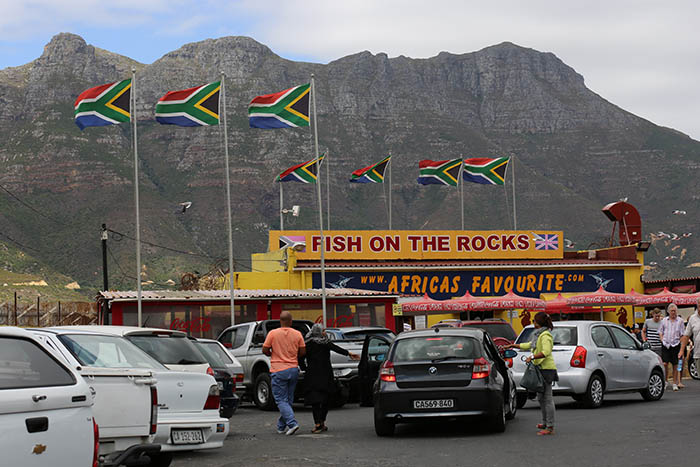 3) Southern Cape
A day drive down the Southern Cape is definitely not long enough to experience the beauty and enjoy everything it has to offer. First of all, the drive itself is gorgeous and gives you the feeling you are in a movie driving along cliffs and beaches somewhere in the Mediterranean. Well, in the movie I played in my mind, we were in a zippy old fashion convertible…and in real life our rented Toyota Corrolla still gave us this feeling of freedom without the style! We stopped at a view point where you can see Long Beach from above and it's rugged coast line. We then stopped at Boulder Beach to see the Penguins and then kept driving down to the Cape of Good Hope where you can do a short hike to a Lighthouse that allows you to see the ocean as far of the eyes can see! The Cape of Good Hope is also a National Park where you can drive around freely and see wild life. We were lucky enough to see tons of Baboons and a heard of Zebras.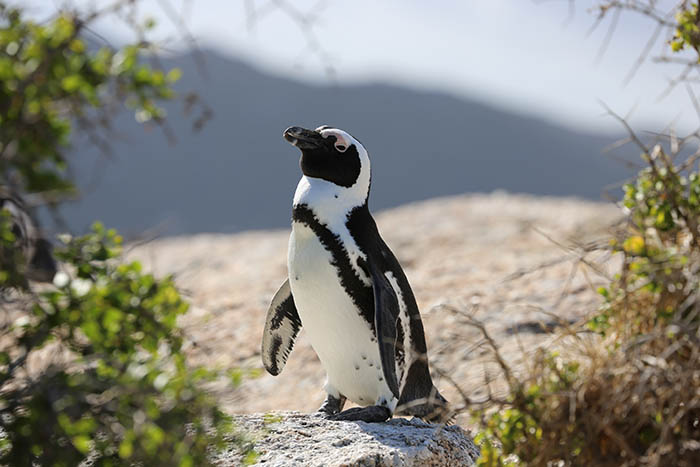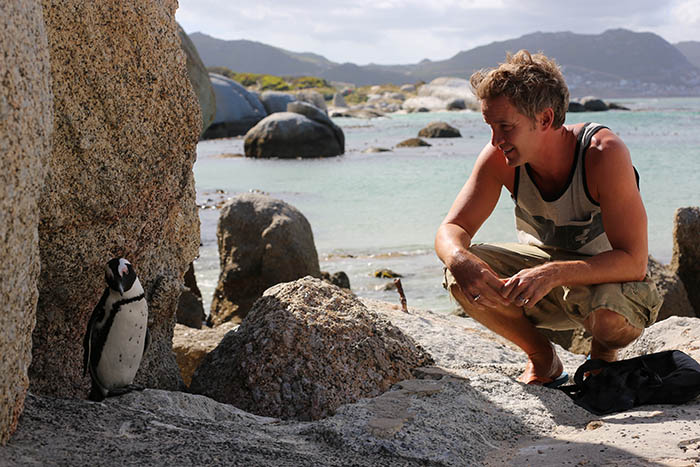 4) Long Street
Long Street is located in the Centre of Cape Town and offers great shopping and cool cafes. Having been on the road for over two months, Long Street felt a bit like back home and gave us a chance to pick up a few cool souvenirs. My favourite purchase is a pillow cover with a drawing of a lady talking on the phone while leaning on a leopard in a sexy lounging outfit. It will make for a good souvenir in our Vancouver apartment. We also found a great little cafe called Lola's where they serve delicious fresh juices, smoothies, salads and other tasty and healthy dishes. Noel and I are both creatures of habits so needless to say that we went back a couple of times.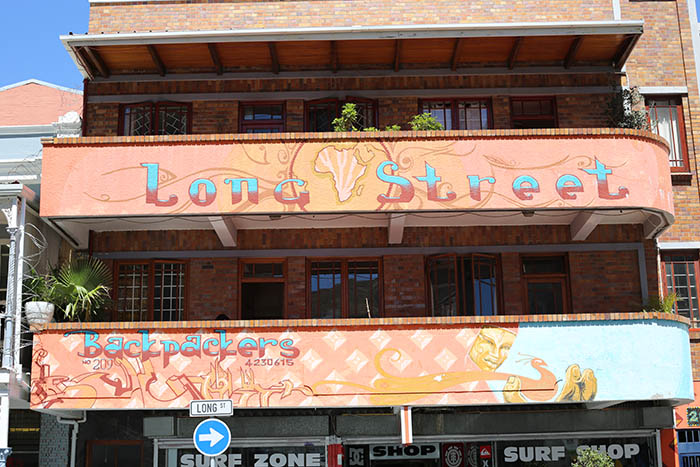 5) Table mountain
The first time we attempted to hike table mountain, the wind was so strong that you could almost lean into in and not fall forward. The Cable car was closed which would have meant hiking up and then down which was no big deal, but somehow, I started feeling really scared of this wind pushing us around and making it difficult to move forward. We made the decision to turn around and come back another day which made me feel defeated in a way and at the same time, I am a strong believer that it's best to listened to your instincts. We came back on a sunny day and hiked up the super steep path all the way to the top. We kept a good pace all the way, stopping only a few times to catch our breath and wow, what great cardio exercise it was. On a clear day, the view at the top is stunning and totally worth the effort.