Stick it on your fridge, impress your friends, feel loved! In this digital age there is nothing better than receiving actual hand written mail from friends and loved ones.
That's why we are sending the person who writes the best comment an actual old school cheesy travel post card from us, delivered to your door, all the way from South Africa.
Enter your caption in the comments section below and the best caption wins. We leave Africa on Feb 23rd so get your comments in by Feb 22 and we will send out the winning post card the day we leave.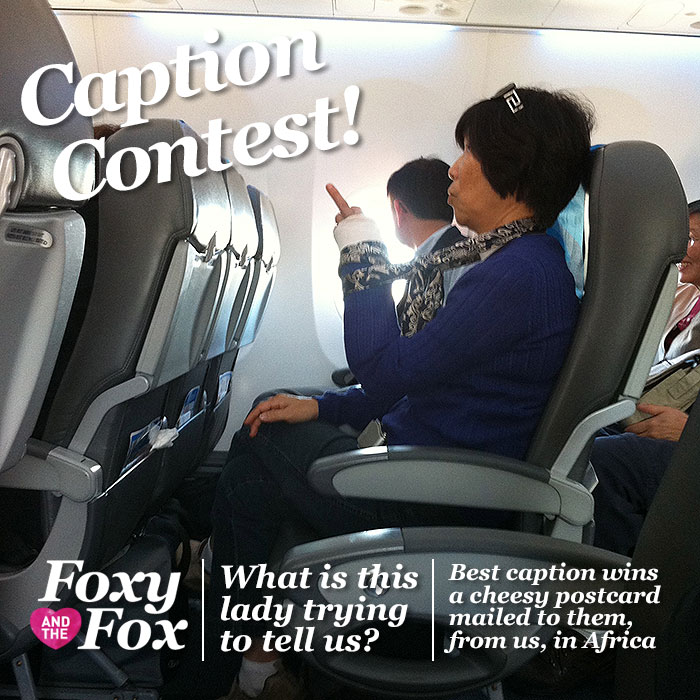 We snapped this shot while we were flying from Bariloche to El Calafate and thought that it was just too funny so we had to document it.