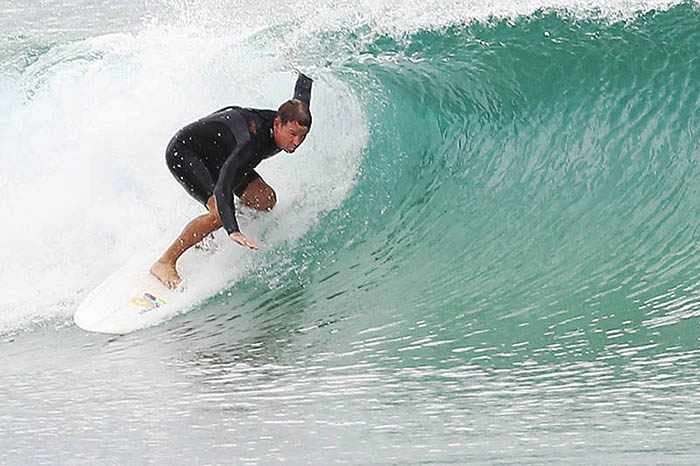 There is something magical about surf towns the world over. Byron Bay is one of the more specials such towns for me as it has everything a surfer is looking for including great waves, tasty cafe's and cool people. The lack of photos I took in Byron, and in this post, is a testament to how much surfing I did.
Going to Byron for only eight days I knew that we weren't guaranteed waves. Even the extended wave reports weren't offering much hope, but we paid for the trip so we are here. Turns out that we got lucky because even though the reports weren't so good, we managed to have really fun waves for all eight days! Don't get me wrong, we didn't catch it on a day when legends are made with the outer point barrelling all of the way into the bay, but still, there were lots of really fun waves to be had. Best of all was the the water is warm enough that you don't need a wetsuit unless it's a cloudy and even then, a shorty is more than enough to keep me warm.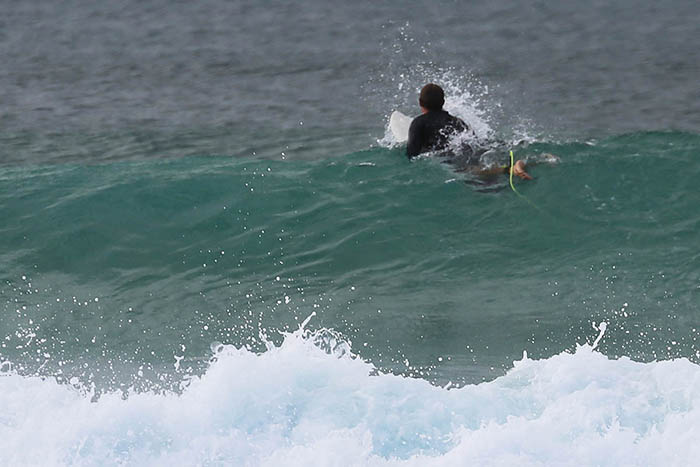 When we first got to our hotel I was bummed because I thought that we had booked a place way closer to the point, but it turned out it was pretty great regardless. The point was an easy 15 minute walk down the beach and right out front was a really great and pitchy wave that breaks off of an old ship wreck that's still sticking up out of the ocean. The crowds out front aren't too bad and the vibe in the water is super chill.
The famous point break is a right hander that peaks off of a rocky point and peals over a beautiful sandy bottom right into the bay. When it's working it peals all the way though and must be about a 300m ride. On smaller days it's still a long wave, but it tends to section which allows people to line up all the way along the bay making for lots of waves for everyone. It's a super crowded wave, but if you are willing to sit outside of the main peak there are lots of waves to go around.
Most days Josi and I walk down the the point and I surf closer to the rocks where it's a bit bigger and Josi hangs on the inside and catches the smaller waves. Then on the way back to our hotel I go for a surf at the ship wreck which is a much shorter ride, but it pitches both right and left and is heaps of fun.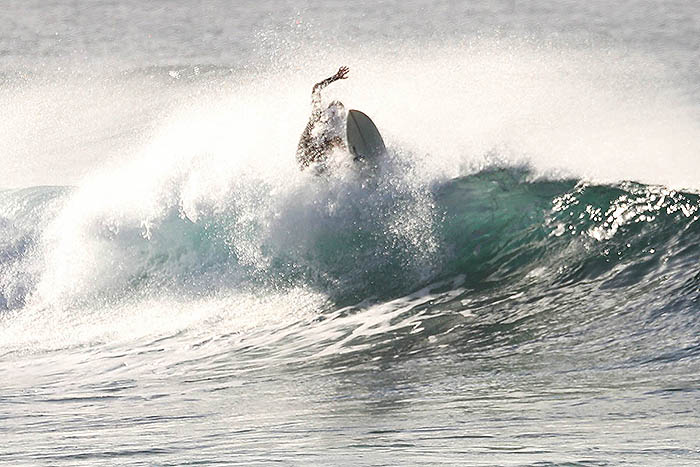 The beauty of the set up in Byron is that there are surf beaches that point in all directions which pick up most swells. Yes, the point is epic, but even the beach breaks right out front of town spit up super hollow and are loads of fun. I rode into of a lot more barrels then I made it out of, but I did manage to ride out of my first back side barrel which was super cool. When the water is warm and the bottom is sand, you feel fearless and tuck into everything, even if you know you aren't going to make it out. Of course the camera never comes out when the waves are the best, but Josi was nice enough to take a few snap a few shots.
On top of the great waves Byron Bay offers lots of really great restaurants, cool people, and super chill vibe which is always great. I even managed to catch up and go for a surf with my old friend Alvin who came to visit Byron in 1996 and never came back to Vancouver. He is basically living the dream because his work is flexible enough that if the swell is great he can surf, and his wife and two kids love to surf as well so he logs lots of water time.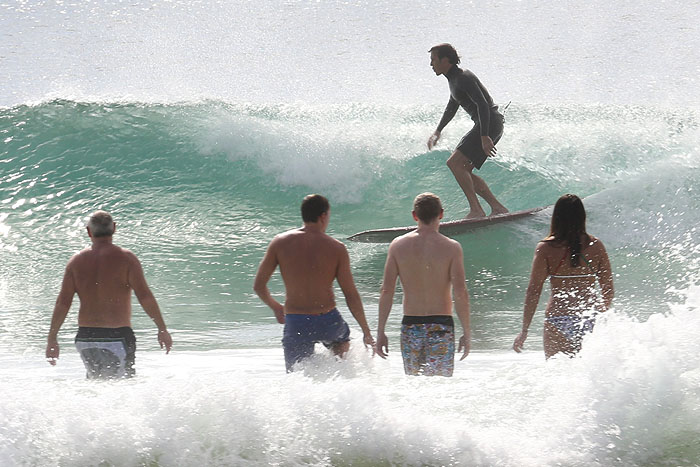 Our next stop is New Zealand which is going to be fun. We have rented a camper van at the bottom of the South Island and we are driving up to the North Island. I have been told that the water is freezing cold, but if we find some perfect waves I'm going to brave it in my shorty for sure. In the very least, I'm looking forward to getting in some fly fishing which I know I will do regardless of the swell.